I was recently watching Dr.Oz.  Montel Williams was on talking about his multiple sclerosis.  He shared many things that he does to improve his health and energy.  I have fibromyalgia and deal with lack of energy frequently.  I am always looking for new ways to increase my energy.  Montel drinks a green smoothie every morning.  Even though it had spinach in it I decided to try it.  It took me a few seconds to get over the fact that my smoothie was green.  I was pleasantly surprised when I tasted it.  It was good and you could not taste the spinach!  I modified the recipe a little because I didn't have all the ingredients on hand.  Here is the original recipe.
Ingredients
Makes several 16 oz. servings
2 pints cut up pineapple
2 pints cut up watermelon
2 quarts coconut water
1 bag baby spinach
1 bag frozen blueberries
2 green apples or 2 bananas
Directions
Blend all of the ingredients together in a juicer, pour into 16 oz. servings. You can store or freeze extra smoothies to drink later. Enjoy!
Recipe courtesy of Montel Williams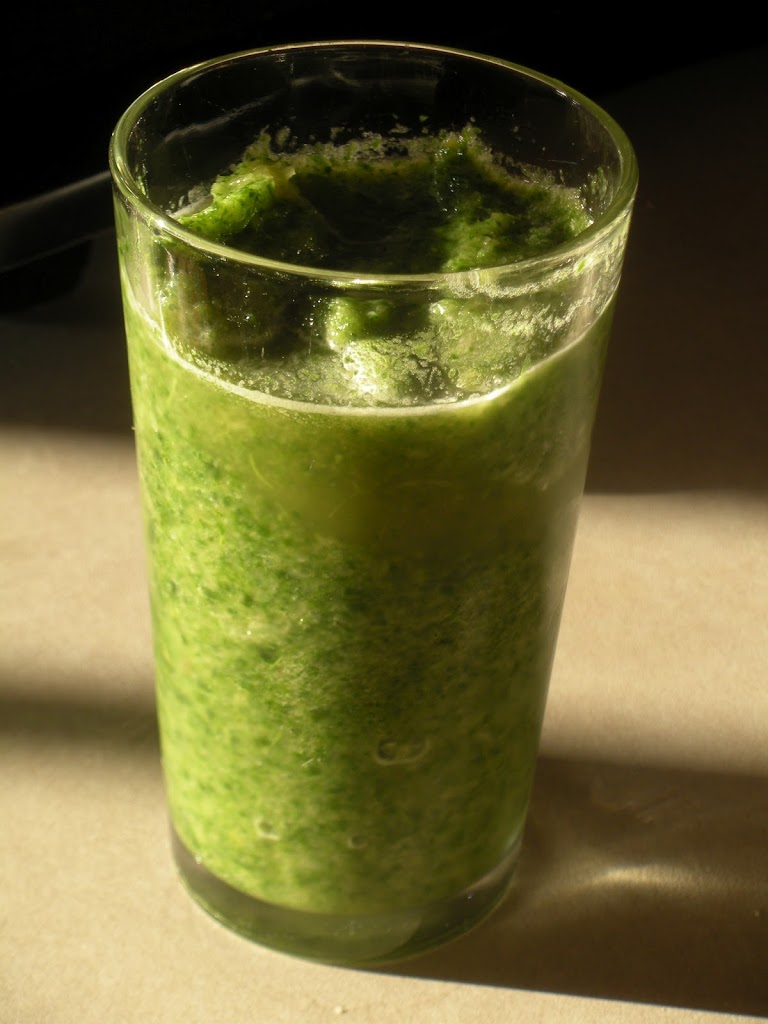 I did not add the blueberries or apple.  I found the coconut water at Big Lots, but I've heard that many stores carry it.  It's fairly inexpensive.  It has been known to hydrate you after exercise.  The verdict is still out on whether or not it has increased my energy, but all the vitamins and nutrients can't hurt!!  What a delicious, healthy way to start your day!