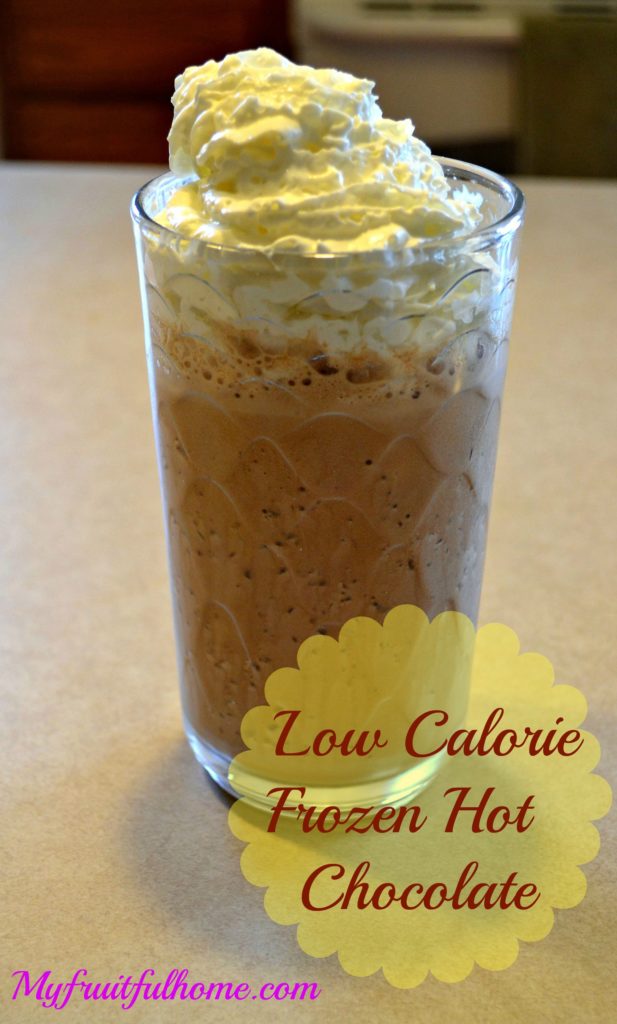 I always thought the concept of a frozen hot chocolate was strange.  How can something be frozen and hot at the same time?  Last summer I came across this recipe for low calorie frozen hot chocolate by Joy Bauer.  It is only a 150 calories and almost no fat.  Who can beat that?  It is so good!  My kids consider it a special treat, and it's not too unhealthy to have every now and then.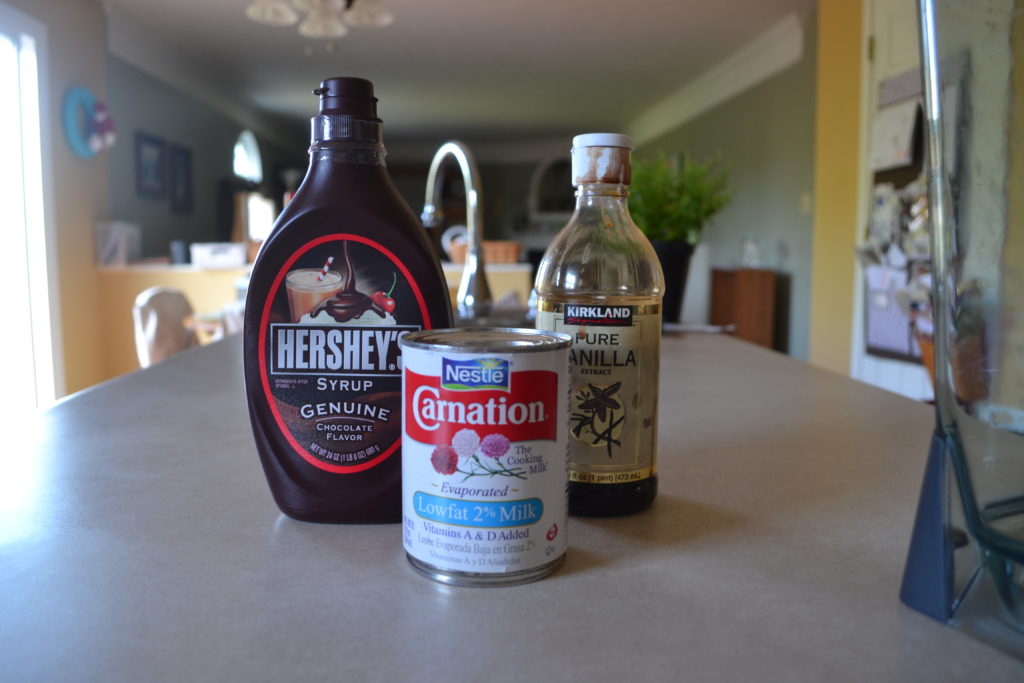 Just three ingredients are needed. That's it! Unless of course you want to add a dollop of whip cream!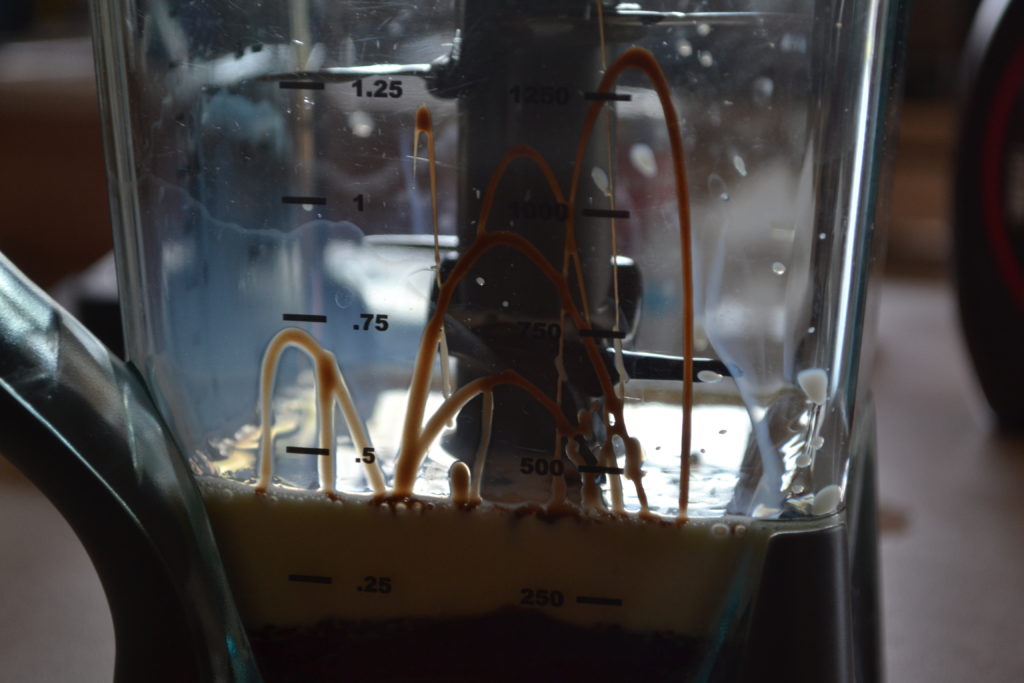 Look At those yummy swirls of chocolate syrup!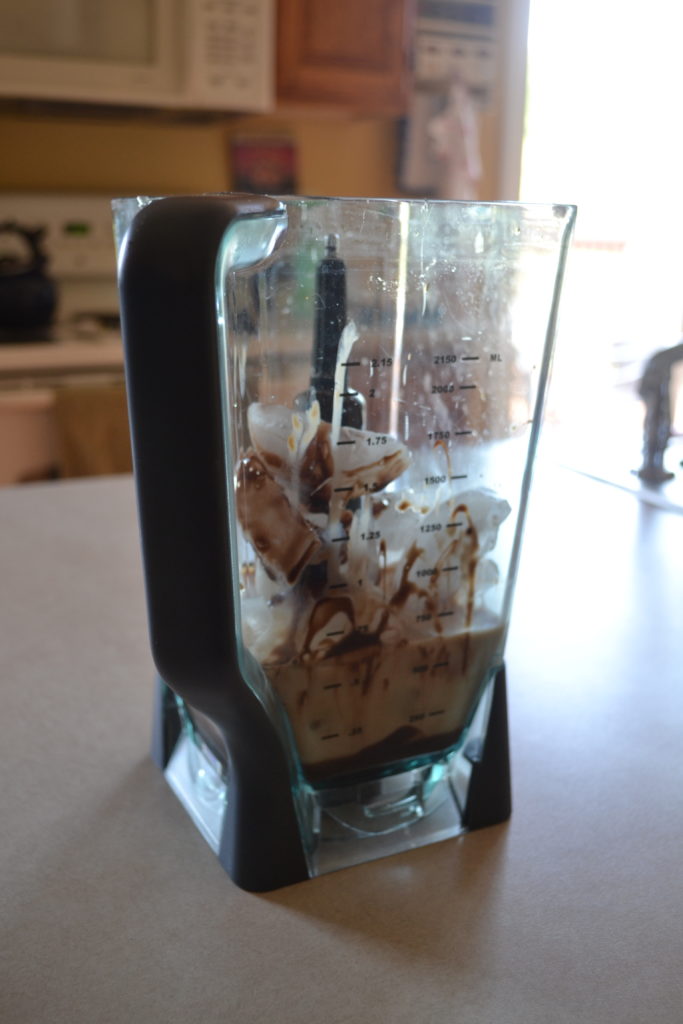 Mmm!
Frozen Hot Chocolate
SERVES 4 (SERVING SIZE: 1 GENEROUS CUP)
1/2 cup chocolate syrup
1 cup fat-free evaporated milk
1/2 teaspoon vanilla extract
3 cups ice cubes
Reduced-fat whipped topping or dark chocolate shavings, for garnish (optional)
1. Combine the chocolate syrup, evaporated milk, vanilla, and ice in a blender and blend until completely smooth.
2. Pour into glasses, and garnish with a dollop of whipped topping or a sprinkling of chocolate shavings if desired.
Enjoy!