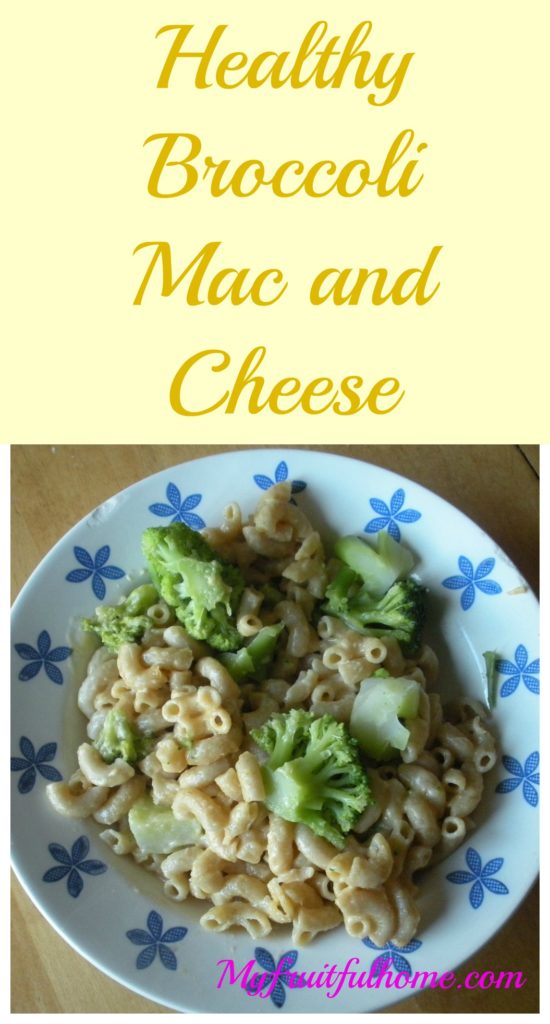 I am always trying to find a way to make my kids favorite foods a little more healthy. I also like to collect easy macaroni and cheese recipes with just a few steps. This recipe for Broccoli Mac and Cheese is delicious and healthy! I think I got this recipe from my local grocery store.  It makes quite a bit so we had some leftover for lunch the next day.  Yum!
Broccoli Mac and Cheese:

1 T unsalted butter
1 1/2 T flour
1 t Dijon mustard
2 c low-fat milk
1 1/2 c shredded fat-free cheddar cheese (6 oz)
2 oz grated Parmesan (1/2 c)
1 (14.5-oz) pkg. whole wheat elbow macaroni
3 c broccoli florets, steamed
1. In a medium saucepan melt butter over medium-high heat.  Stir in flour to form a roux*.  Stir in mustard, and gradually stir in milk; cook and stir 4- 6 minutes or until mixture begins to bubble.  Season with pepper to taste.
2. Slowly add Cheddar and Parmesan, stirring continuously until cheese melts.
3. Meanwhile, cook macaroni al dente according to package directions; drain; return to pot.  Stir in broccoli.  Carefully pour cheese mixture over macaroni in pot; stir to coat.  Serve immediately.
Serves 8
* A roux is a thickening sauce made with flour, butter, and a liquid.