I am glad to be back to blogging! I hope all of you had a wonderful Christmas with family and friends! We did a lot of travelling to different relatives houses and I was without internet. We had a nice time, but it is good to be home! I have found a few helpful organizing tips around the blog that I wanted to share.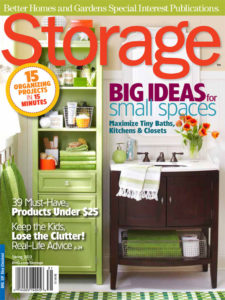 First of all I just started following iheart organizing which I just love! She is featured in the 2013 Spring issue of Better Homes and gardens Storage magazine. This is one of my favorite magazines. It is a little more pricey, but is well worth it. I always keep mine, and refer to them often.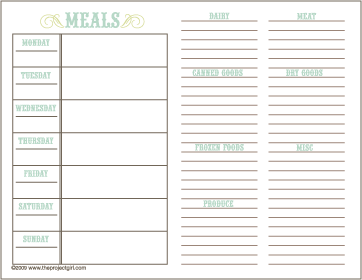 I also found a great printable for menu planning. It can be found on the Project Girl website. Here is a post on how to put together a menu planning binder.
I also came across a January Decluttering Calendar Page. I find this very handy. I highlight the ones that apply to me, and then check them off when I have accomplished them.
I hope you find these organizing tips helpful! You may also want to check out my favorite organizing tool.