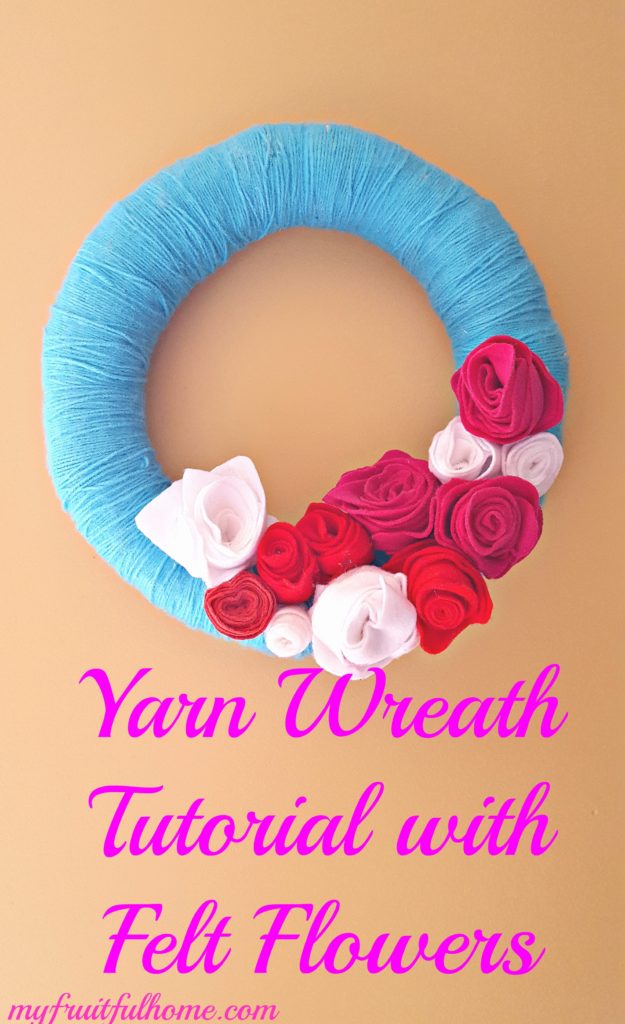 I decided to try a pretty yarn wreath with felt roses I have seen all over Pinterest.  I really like the color turquoise and thought it would be a pretty color for spring. I leave it up during the summer too.  I like how the color of the flowers "pop".  I used a straw wreath as the base.  I think next time I'll use a Styrofoam base, so there are less bumps. I just looked up a tutorial for the flowers.
It was easier to make than I thought. Winding the yarn around the base wreath wasn't hard, just very time consuming. The flowers weren't hard to make, but I had some trouble with them unraveling. I just wound them up again and applied hot glue to them right away. Just  be careful that you don't burn your fingers!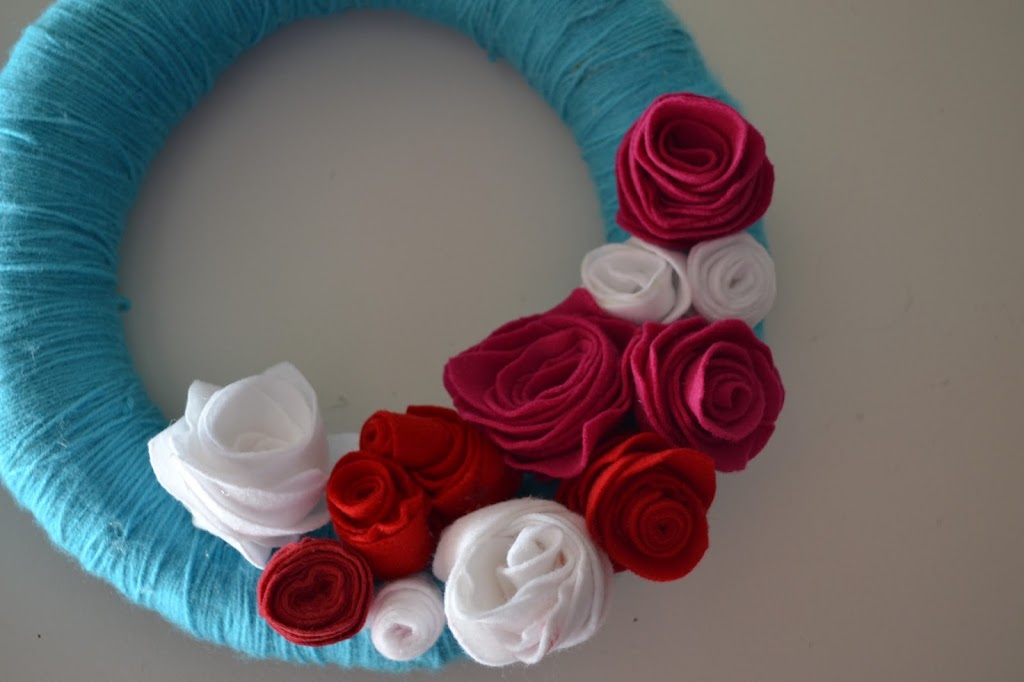 The things you will need are: 
1 straw or foam wreath
enough yarn to cover your wreath. I used about one skein of yarn.
different colors felt for your flowers
a hot glue gun
scissors
magic marker
First you start by winding the wreath with yarn. I did this in increments with about 3 yards of yarn. It doesn't have to be that length though. I hot glued the end of the yarn to the wreath. I did this while watching TV. Make sure all of the ends are smoothly glued down.
Next, gather your felt and scissors. Refer to this tutorial on how to cut the felt for the flowers. When you have the flowers made glue them onto the wreath at the base of the flower. I arranged them on the wreath before I glued them. That's it! Now you have a beautiful wreath!
Have you made your spring or summer wreath yet?