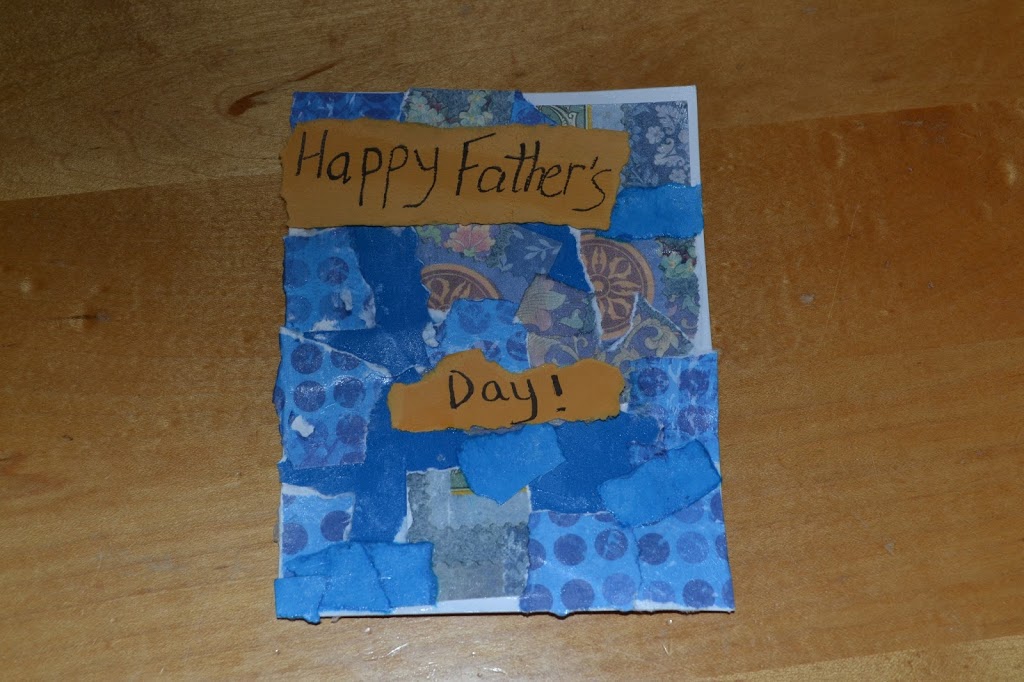 I always make my dad a handmade card for Father's Day.  He says their his favorite kind.  Maybe he's just saying that!  I decided to do a mosaic card this time.
These are the things I used:
Premade plain, white card
Various scrapbook paper
Markers
Decoupage glue
I just started ripping  paper in various sizes and patterns.  I started overlapping them as I glued.  Once I was done I put a topcoat of decoupage on top to give it a nice shiny look.  I found some coordinating paper in a solid and wrote happy Father's Day.  Nice and simple!