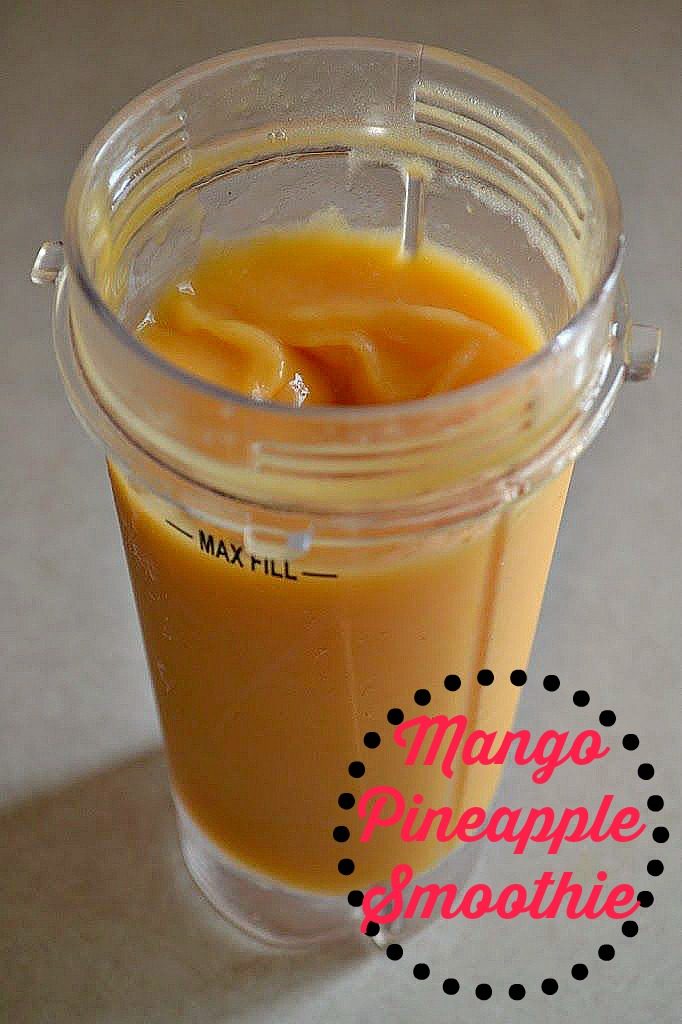 I finally took the plunge and bought a Ninja Blender.  We had a Magic Bullet which I reviewed.  When we first got it I thought it worked fairly well.  As time went on the rubber part on the bottom started to disintegrate.  Little pieces starting coming off and then it wouldn't work properly. Fortunately we  got our money back.  The Ninja is a little pricier than the Magic Bullet, but it works so much better.  We've had it for a couple of months now and have not had any problems.  It is much sturdier.
What I also like about it is that it comes with individual cups with lids, and a big pitcher.  When I make my smoothies I use the individual cup.  I put the lid on, and I can take it to work with me.  You only have to wash one dish!
We make smoothies in it all the time.  We have also made milkshakes and salsa.  My favorite smoothie is the mango pineapple smoothie.  Here's what I put in it:
Mango Pineapple Smoothie:

3/4th cup V Fusion mango peach juice
1/4 cup frozen pineapple
1/2 cup frozen mango
I stick all of the ingredients in a single serving cup and mix for about 30 seconds.  You can adjust the juice- fruit ratio depending on the consistency you prefer.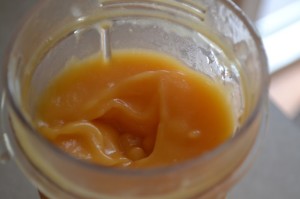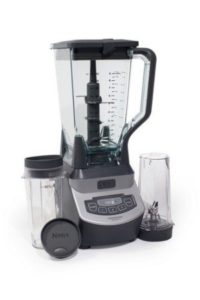 This post may contain affiliate links.  You can see my about page for more details.