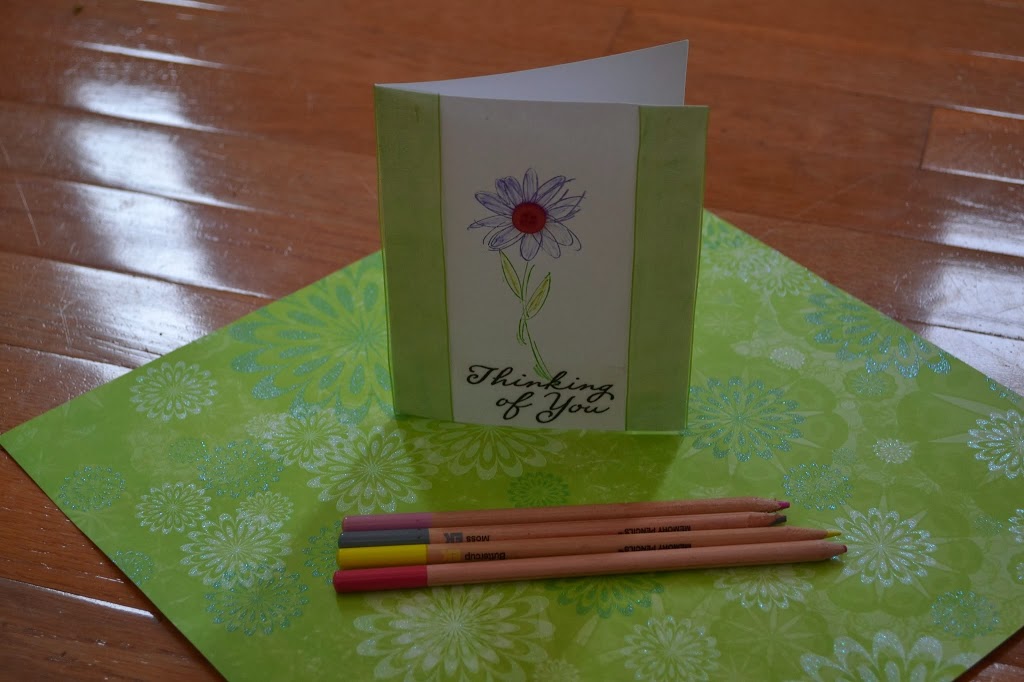 I love making simple greeting cards.  I don't always make the time to make them.  Sometimes it's easier just to buy one at the store.  This past Saturday I had some extra time to be creative.  The only thing I used was leftover green ribbon, a flower stamp I had, markers, a "thinking of you" decal , and a button.

There are always many occasions to send a "thinking of you" card.  If you have a friend who is going through a rough time this is a great way to be an encouragement to them.  If you know someone who is ill this receiving a card from a friend would be a bright spot in their day.  I know I have appreciated it so much when a friend does this for me.  It is especially nice in this world of e-mails and texts.  Don't you just love opening up your mailbox and finding something that is not a bill?
Do you still send cards?  When is the last time you received a card?