One of my favorite seasons is fall.  I love all the rich colors and textures.  I especially love decorating for fall. I am always looking for easy and frugal fall decorating ideas.  Christmas is right around the corner, so I want to savor my fall decorations for as long as I can.
This wreath was very easy to make.  I just took a straw wreath and a leaf garland I purchased from a craft store a few years ago.  I arranged it the way I wanted it and then put a few spots of hot glue in random spots to make it stay.  I also added some sprigs of artificial berries.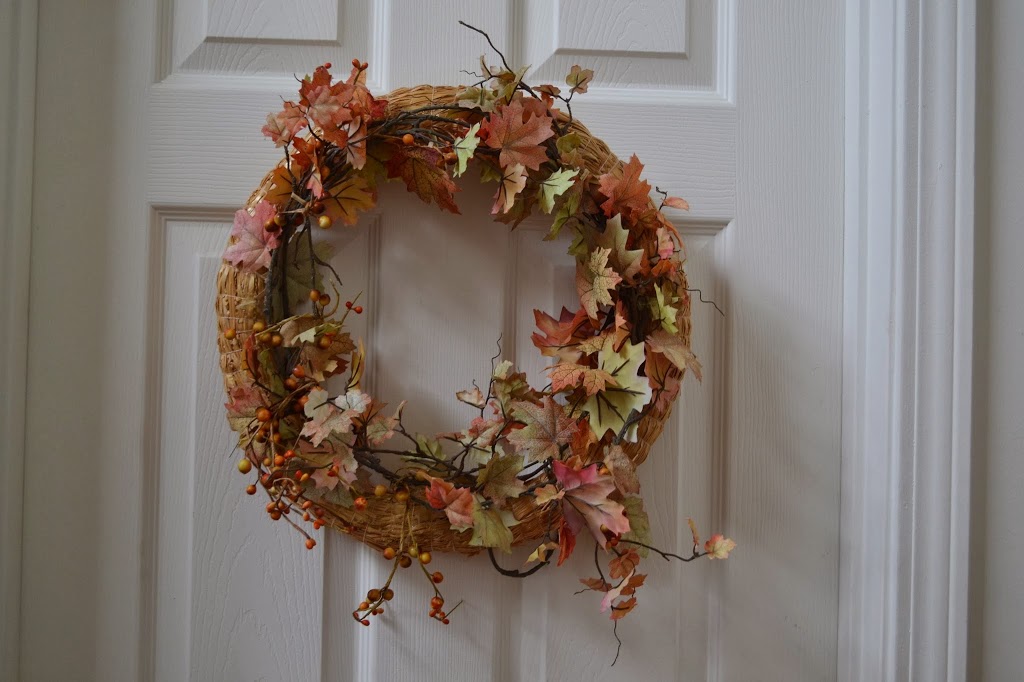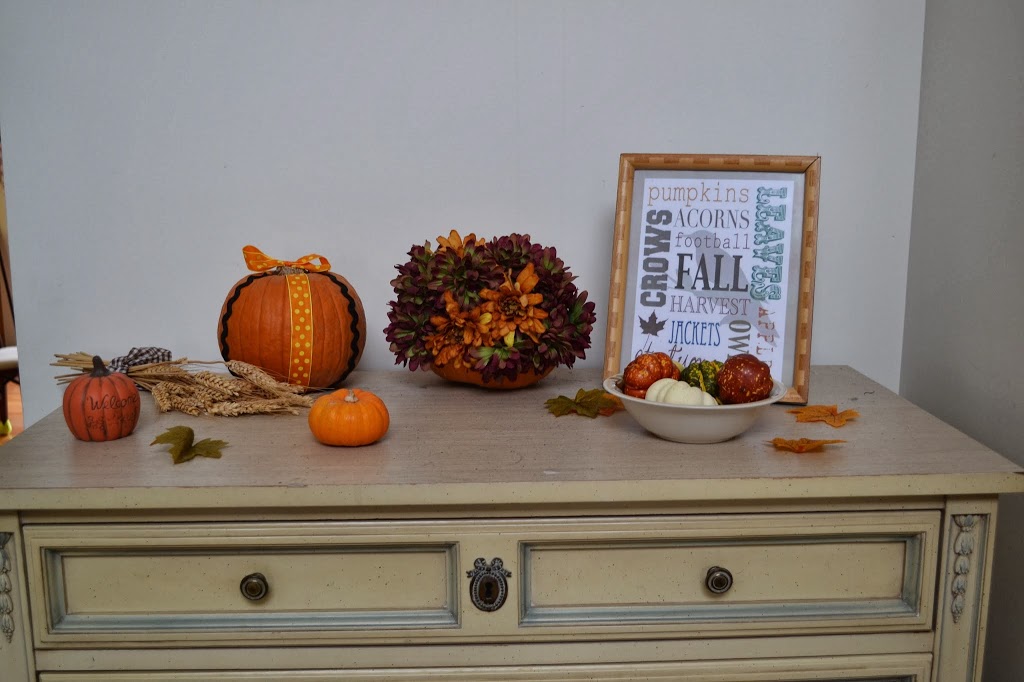 The pumpkins are something I made for a guest post.  You can see the directions here.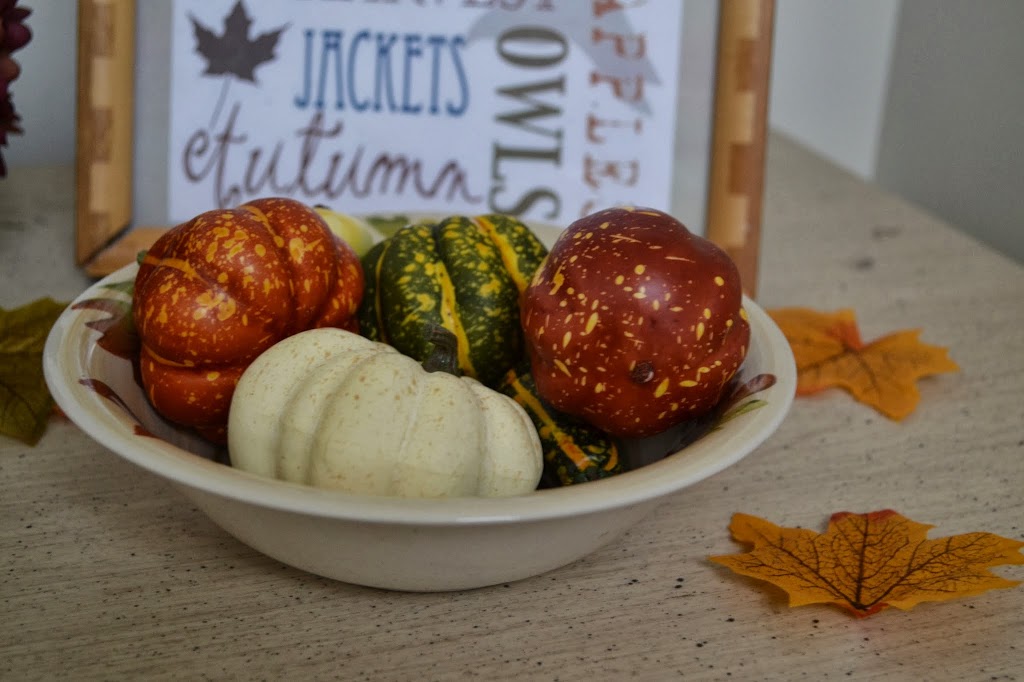 I found these artificial pumpkins and squash at Michael's for 75% off!  I love the colors.  I already had the leaves.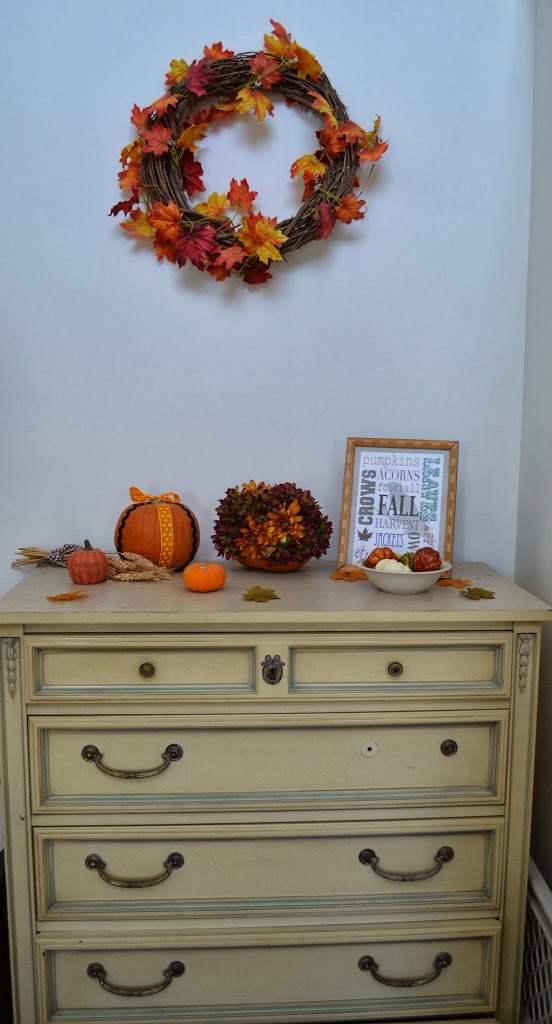 The wreath in this picture was made like the previous one, only I used a grapevine wreath and a different garland.  I love using wreaths to decorate!  I found this yellow dresser at Goodwill a few years back.  I love it!  It also comes in handy for storing things like hats, gloves, and games.
All of the decorating items I used I already had or they were on sale.  I love using things in new and different ways.  I don't like to spend a lot of money either!
How do you like to decorate for fall?  Is it your favorite season?