Dealing with a chronic illness like fibromyalgia can take it's toll on daily living. Some days are better than others. There are certain things I like to do to help me feel the best that I can. These things could also help someone who just wants better health or wants to enjoy some deep relaxation. Who doesn't want to do that?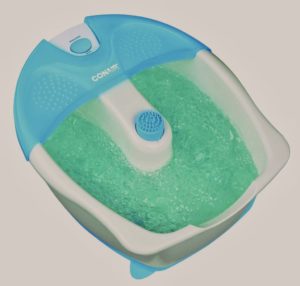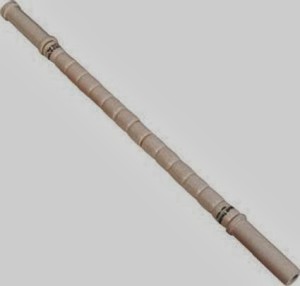 Spoonk Accupressure Mat– I saw this on the Dr. Oz show and was very intrigued. I've always wanted to try acupuncture, but the fact that it is expensive and insurance doesn't cover it prevented me from trying it. I thought this would be the next best thing. It does get some getting use to. It is very prickly at first. It has 6200 stimulation points which are like little spikes made of plastic. The first few times I tried it I did it with clothing on until I got use to it. It helps me with neck, back and foot pain. Believe it or not it can be very relaxing.
The Intracell Flexible Grip Stick– I purchased this item at my chiropractor's office, but you can also purchase it at Amazon. Just click on the pink link. It is a great massage tool. It's used primarily for releasing trigger points. I use it on my arms, legs, and neck.
Peppermint Essential Oil– I just bought my first bottle of peppermint essential oil a few weeks ago. I love it! My feet and legs tend to get real sore, especially at night. I added a few drops to some olive oil and put it in a little jar. I rub that on my feet at night and then put my sock slippers on. I also used the oil to make a peppermint foot spray. I will be showing you how in a future post. I love the tingly effect it has!
Lavender Essential Oil– I use this when I am feeling stressed or anxious. I also use it to help me fall asleep. It has a very calming effect. The minute I smell it I want to start breathing deeply. I bought a sampler pack of six oils from Plant Therapy for only $25.
Massage- I am lucky enough to have a year's subscription to The Body Bar. I'm pretty sure it is just a local establishment. I have also been a member of Massage Envy. Massage Envy is nationwide. My husband gave me a membership for Christmas. It's great to have a gift you can use every month. By getting the year's membership it's a little bit cheaper than paying for it every month. If you can afford to do this it is a very good investment. I really look forward to them.
Chiropractic Care- I see a chiropractor once or twice a week which has really helped me to feel better. My chiropractor has also shown me exercises I can do at home which help aid my visits.
Foot Baths– I received a Conair foot bath several years ago as a Christmas present. I tend to have a lot of foot pain, and this helps a lot. It has bubbles and heat. This one comes with two foot rollers on each side as well.
I hope you may be able to utilize some of these suggestions. What do you do to improve your health or just simply relax?
*Disclosure: This post contains affiliate links. All opinions are my own. I am not a medical doctor. Please consult your doctor if you are unsure of using any of these products.