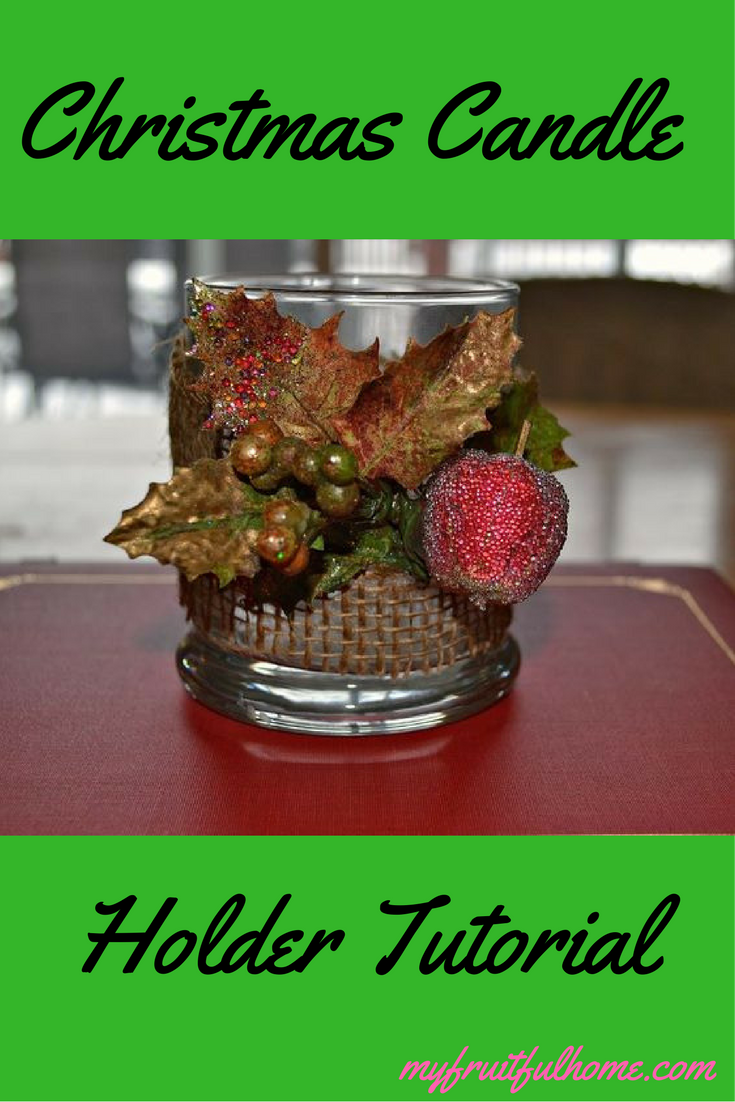 Are you looking for an inexpensive way to add a little Christmas bling to your holiday? Take a look at my Christmas candle holder tutorial.
I decided I wanted to try to embellish some plain glass candle holders.  I also wanted to start using burlap to decorate different objects.  I had seen a lot of burlap projects on Pinterest that looked fairly easy to complete. I thought this Christmas candle holder would be an easy one to start with.  I am all about using what I have on hand, so I looked through all of my silk floral stash to see what I could find.  I was lucky enough to find this leaf and apple pick. I think I had bought them at Good Will many years ago.
Here is what I did:
I heated up my glue gun.
I cut the burlap to fit around the candle holder the way I wanted it to.
I hot glued the seam of burlap in the back, making sure no glue showed.
I positioned my leaf pick to where I wanted it and hot glued it to the burlap.
Next I glued the apple pick next to the leaf pick.
Be very careful not to burn yourself!
That was it!  I ended up giving my mom this for an early Christmas present.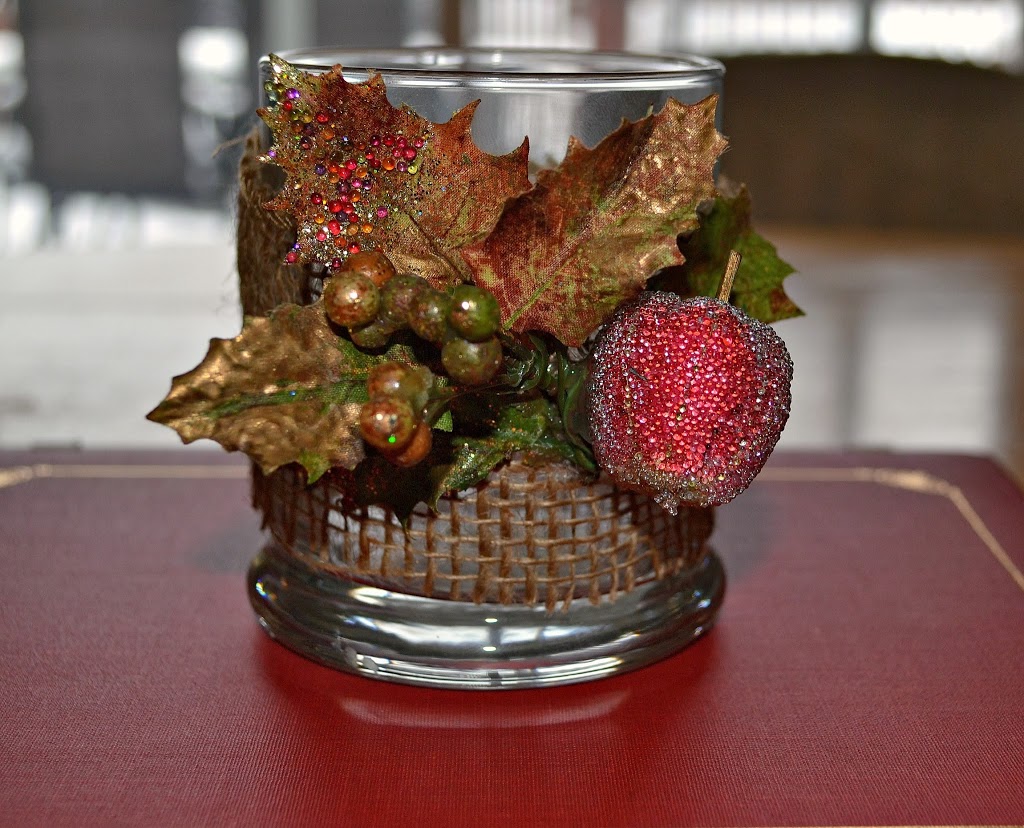 Just as an extra side note.  I purchased the glass candle holder at The Dollar Tree.  I didn't realize that the small pillar candle which is 3″ I believe, is a little big for this candle holder.  It comes all the way to the top.  If you purchase them at Michael's or Joanne Fabrics they will fit though.
Do you like to use what you already have to make Christmas decorations? Have you ever made anything using burlap?  I would love to hear your suggestions.