I love using natural elements in decorating my home.  I was trying to think of different ways I could embellish plain glass candle holders. I decided to  make a bay leaf candle holder. I had a bunch of bay leaves on hand and I knew they would be perfect for decorating the candle holder.
Here are the things you will need to make this pretty craft:
A plain glass candle holder
Bay Leaves
Hot glue gun and glue sticks

Pretty ribbon  

A 3″ pillar candle                                            
That's all you need.  I told you it was simple!
1. The first thing you'll need to do is go through the bay leaves and pick out nice big ones that aren't torn.  If they had a small tear I still  used them. Try to pick bay leaves that are approximately the same height.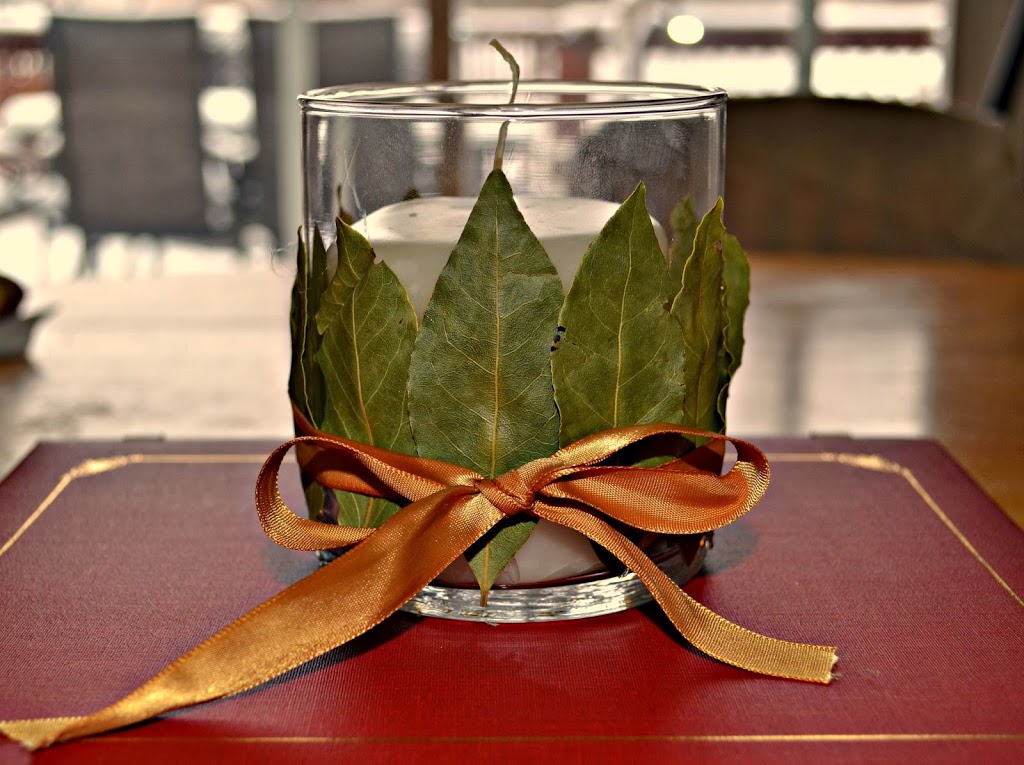 2. Next hot glue them around the candle holder until it's covered.
3.  When the glue is dry you can carefully pull off the glue strands.
4.Now it's time for your ribbon.  Tie it in a bow that you are happy with.
5.  Hot glue it to the front of your candle holder.
6.  Now you are ready to put your candle in and display or give away as a gift!
I decided to give mine to my aunt at Thanksgiving.  You can see the candle holder I made for my mom.
What crafts do you like to give away as gifts?