Valentine's day is the next big holiday coming up.  I decided to make my first subway art.  Pink has always been my favorite color so of course I thought it would be perfect for my Valentine subway art.   I guess you could call me a girly girl when it comes to colors and decorating.  I love all things roses too!
I love decorating with subway art and other printables.  It's pretty and budget friendly.  Just stick it in a frame and put a few pretty objects near it and you have a pretty mantle or dresser!  Here is another way I decorated with printables.  I love the chalkboard look.
Here is how my Valentine's subway art turned out. If you scroll down below there is a link where you can print it.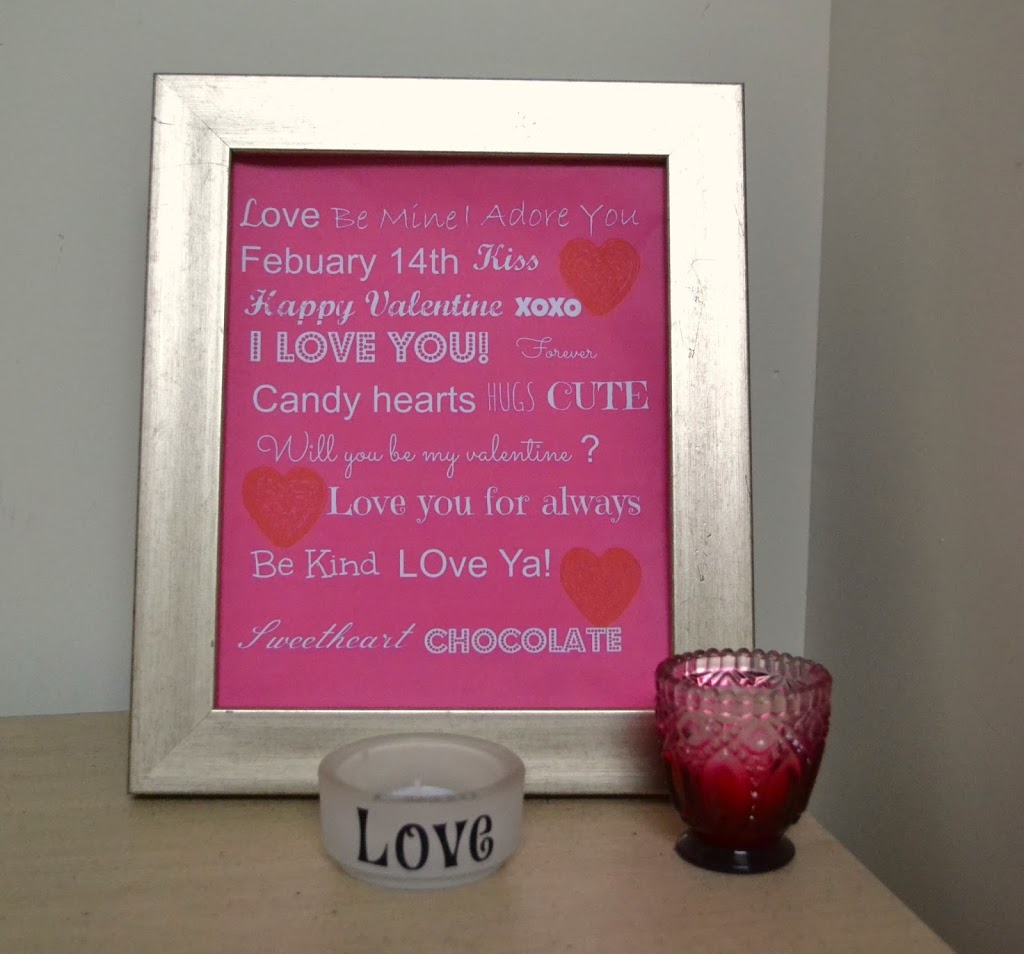 Valentine Printable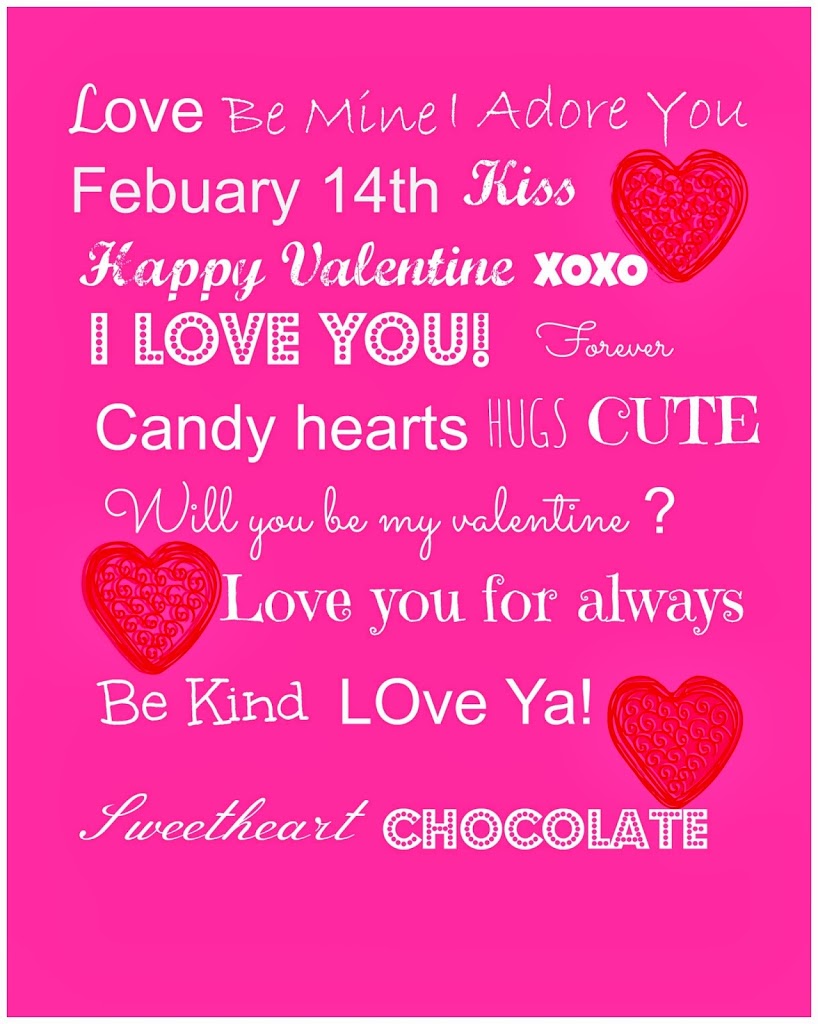 You can click here to print. Click on picture and save as. Then click on the picture and print! Stick it in a frame and enjoy!  How do you like to decorate for Valentine's day?