Can I be honest with you for a minute? Last week was a rough week. My fibromyalgia has been really acting up. It demands to be heard. I kept telling it to be quiet, but it has a mind of it's own. The main reason it's been worse lately is because I haven't been able to get a good night sleep for several days. If I don't get my sleep it isn't pretty. It just makes all my symptoms worse, especially severe fatigue. Over the years I have tried to cope with being a mother and wife even when I feel like this. It hasn't been easy. I so want to be there for my kids in every way. They are teenagers now and don't need me as much when they were younger, but they still need me.
Have you ever felt just completely overwhelmed? Maybe it isn't from a chronic illness. Maybe it's working full time outside the home and raising your kids. Maybe you deal with depression or a difficult marriage. You may of lost someone close to you. Life can be hard. Everyone experiences feelings of being overwhelmed and inadequate at times. Over the years I have come up with ways to get me through the rough patches.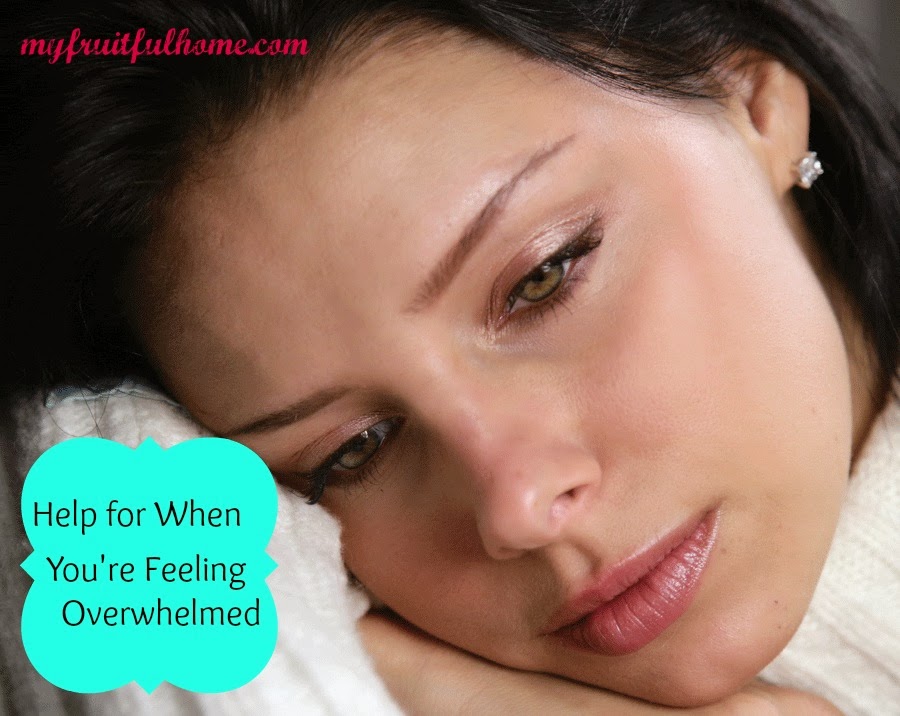 Music- One thing that really helps me is listening to music that is meaningful to me. Music can take us to another place. It can show us that someone else understands what we're going through. Music has even been shown to lower blood pressure. I have been listening to a lot of Mandisa lately. If you're not familiar with her she was a contestant on American Idol a few years ago. I just purchased her latest cd called Overcomer. As you can probably guess by the title it is full of songs of hope and perseverance. You can take a look at it here. One of the songs is called "Where You Begin". One of the verses expresses how sometimes we're just at the end of our rope. Here are some of the lyrics:
" Today I need You
Just to get through
Today I'm breaking under the weight of it all
And I'm afraid I might fall
Today I'm empty
But I am willing
To keep listening and looking for You in the noise
For Your quiet voice."

It goes on to say that she's giving all her weakness over to God. He will renew our strength. Sometimes that's not in the way we want or expect. We may not get a surge of renewed energy. Our problems may still be there. But deep down inside we have this deep peace that somehow everything will work out in the end… somehow. Things will not be this way forever. God will help us through. I remind myself of all the ways he's been there for me before.
So look for music that resonates with you. It doesn't even have to have words. I suggest you don't do anything else while you're listening. Just close your eyes and experience the music.
Fill your mind with positive things- "…Whatever is true, whatever is noble, whatever is right, whatever is pure, whatever is lovely, whatever is admirable,- if anything is excellent or praiseworthy think about such things."(Philippians 4:8 NIV.) The first few days I was feeling so horrible I felt myself getting depressed and feeling helpless. I was having a hard time getting beyond this. Finally I was tired of my attitude and I needed something to hold onto. I decided to search for authors and speakers who were an inspiration to me. I sought out scriptures that talked about hope and renewal. Even if I only had enough energy to read something short, I came back to it a few times during the day. I let it sink in deep.
I looked on YouTube for speakers to listen to. One of those speakers was Jennifer Rothschild. She is a wife and mother of two. She is also a singer, pianist, author, and speaker. She is also completely blind. She wasn't born that way. She became blind at the age of fifteen. Here is her story. Nick Vujicic also inspires me. He was born with no arms and legs. You can read bout him in one of my previous posts.
I also read books on people dealing with the same sorts of things I was dealing with. I think sometimes it helps to remind ourselves that other people have gone through similar things and made it to the other side. It can also be a source of encouragement.
Ask for help- I think when we're raising kids and trying to keep a home, etc. we often think we have to do it all on our own. There is nothing wrong with asking others for help. Everyone needs help at some point or another. I'm sure you would be more than willing to help a friend out in need. Extend that same grace to yourself. On a day when you're not feeling so overwhelmed write a list of people that would be able to help you with certain things. They can be people you know and people you could hire if money allows. Is their someone who can pick up groceries for you? Is there someone you can carpool with for your daughter's ballet class? Can you hire a maid on an as need basis? Do you have a good friend you can confide in? These are just a few suggestions. None of us should have to go it alone. I belong to a small group and they have come through for me several times bringing meals or just encouraging me. When I'm in a better place I do the same for them.

Simplify your schedule- I know we all like to get as much done on our to do list, but that is not always possible. On a particular tough day when things are crazy or I just don't have much energy to give I take a good hard look at my schedule. I first highlight the things that absolutely have to be done. After those things are completed if I am able I pick one or two items that aren't highlighted and do those. If I can't do them I just move them over to the next day. I also have a master to do list where I keep a running list of things that have to get done, but not necessarily by a certain time. If I have a day where I can get something extra done I pick something from the list. Here is a link to a master list from inspired to action.
Journal- Journaling is a great way to record your thoughts and feelings. I started journaling when I was in the fourth grade. I have been doing it on and off ever since. I will admit that as the years have passed I've done it less and less. I just don't make the time for it and life gets busy with kids and other responsibilities. Last week I decided to change that because I know what an important tool it can be. It also has many health benefits including strengthening your immune system. It can help relieve stress by helping us regulate our feelings. It gives you a chance to see things in a different way or work out a conflict you may be having.
I like to keep a prayer journal also. I find that writing out my prayers helps me focus my mind on what I actually want to pray about. It also helps me stay connected to God. I often go back and reread my them and see how God has answered my prayers. They are not always in the exact way I wanted or expected, but they always draw me closer to Him.
When you're feeling like you just can't take another step or you just need a little breathing room try some of these steps and see if they help. I hope they do. What do you like to do when you are feeling overwhelmed?
This post may contain affiliate links.

If you liked this article please share it on social media below. Thanks so much!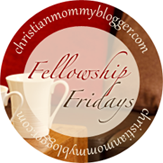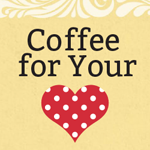 Linking to the HOST