This has been a hard week for me. My fibromyalgia has been really acting up. I have pretty much been laying on the couch or in bed with the exception of going to the grocery store. I am thankful that my children are teenagers. One is away at college and the other one is in high school all day. This means I have the house to myself, with the exception of my toy poodle Toby!
He is a great comfort to me! He is like my personable heating pad! He is seven years old and is definitely part of our family.
When I am having days like this it has been a challenge to maintain a positive and hopeful attitude. I wake up thinking this will be the day that I don't feel so weak and full of muscle pain. I tend to panic at times at the thought of not being able to take care of the house and my family when I'm feeling this way. I am working hard on changing my thought patterns. I have been listening to scripture on the app Youversion  which I love and highly recommend. I love the fact that they have the choice of audio so I can still have my quiet time even when I am too tired to even read. They also have videos and reading plans.
I came across this scripture in my daily devotion the other day. I love the reminder of God going before me. When I know I am going to face a hard day I  picture God leading my day and being my constant help. When I'm feeling those anxious and fearful feelings I talked about above, it's good to know that I don't have to fear  or be dismayed because God is telling me he will never leave me. It's so easy to feel like God has abandoned us when we struggle with our health on a daily basis. Let this scripture be a reminder to you that God is with you. There is a link below to get your own copy of Deuteronomy 31:8.
Which scriptures help you through your days?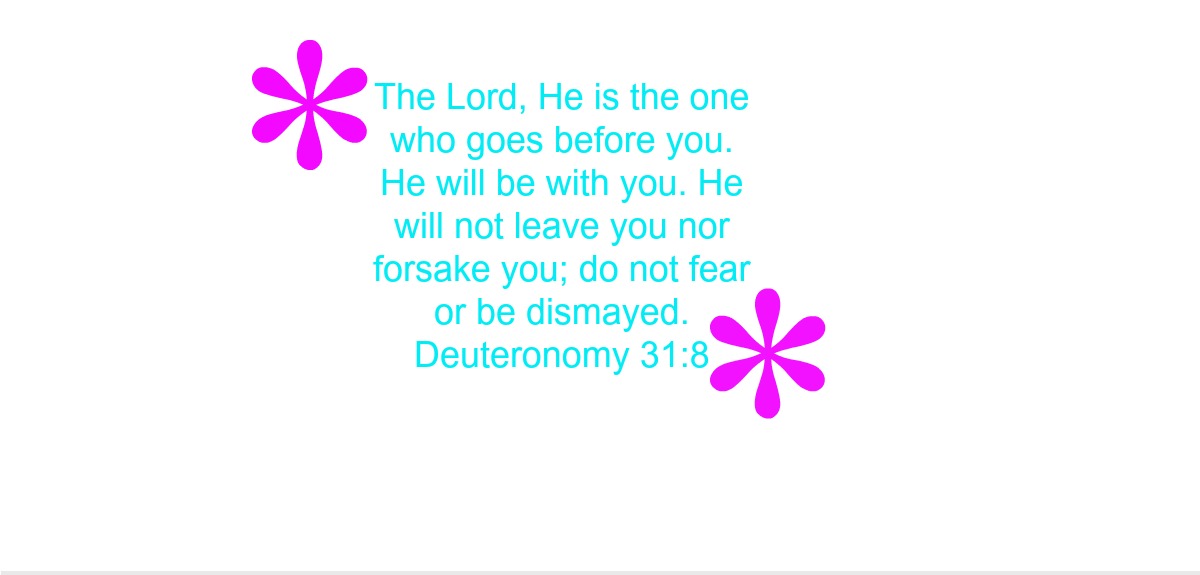 Please click on the link in orange to get your own copy! Free Scripture Printable