Sometimes it can be so hard to ask for help when we're going through an illness or some other life crisis. Why is it so hard for us to ask for help? Everyone at some point will need help and there should be nothing to be ashamed about. It is a good skill to have to be able to ask friends for support in tough times. We live in such a do it yourself culture it can be hard for us to admit we need help from time to time. I know from first hand experience that it can be difficult for us to make ourselves vulnerable. That is exactly what happens when we ask for help though. We make ourselves vulnerable. That can be an awkward place to be. We don't like to feel inadequate.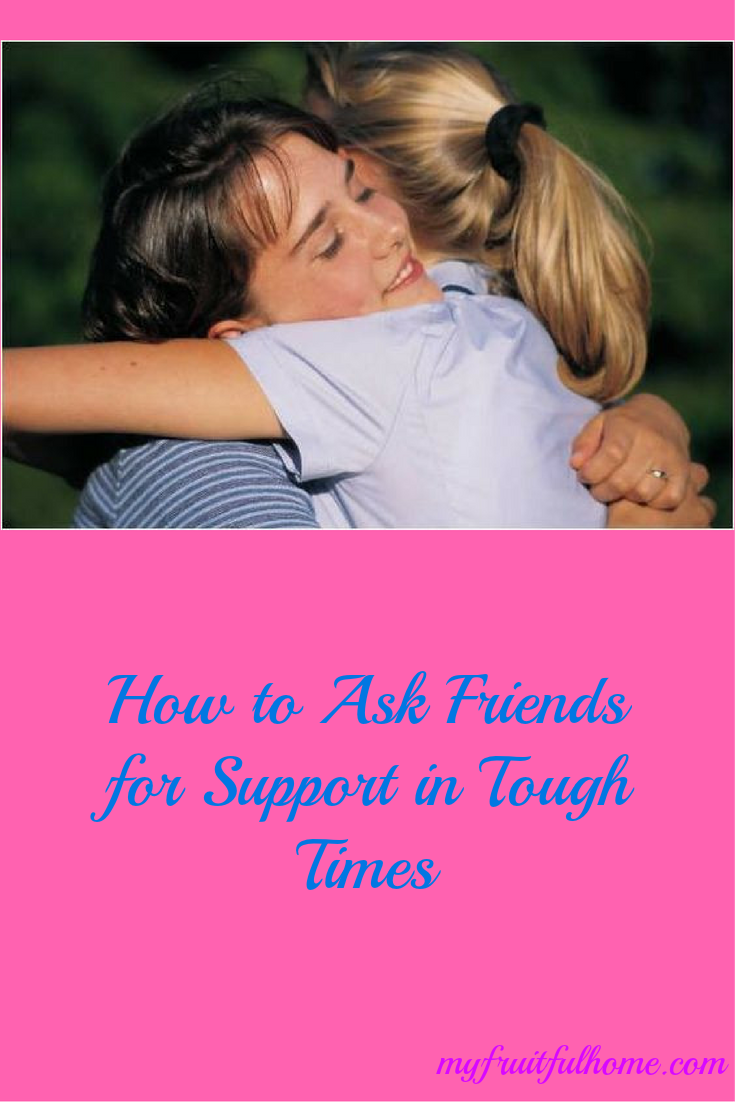 I think Holley Gerth says it best in her book "You're Already Amazing" She points out ,"in order to receive, we have to open our hearts, hands and lives. We put ourselves in a place that's vulnerable. When we give we're usually more in control."
Recently I was having a very hard time due to a fibromyalgia flare that was lasting much longer than normal. I tend to get depressed and anxious when it drags on. What if people don't understand? What if I can't get to my doctor's appointment or get groceries? If I am at all capable of doing it myself I do, but sometimes I have times where I can barely get out of bed.
I did something for the first time in a long time. I asked friends for help. My family members have always been supportive, but they don't live close enough to give practical help. I had a doctor's appointment coming up and didn't want to cancel it. I was nervous about asking a non family member to help, but I knew my friends cared about me and they would either say yes or tell me they weren't available which I would totally understand. Guess what? They said yes. I was so grateful and touched by their generosity I got tears in my eyes. A few days later a friend of mine texted me asking if I needed anything. I hesitated again, but figured they wouldn't of asked if they didn't mean it. I needed groceries, they were going to be at the store anyway so I asked. They were happy to do it.
I learned something these past few weeks. It is not a sign of weakness to ask for help. We are not meant to do life alone. There are things I can offer other people too, even if I have limited energy or resources. We can offer encouragement through text messages, e-mails and cards sent in the mail. We can pray for them. When we're at the store we can ask them if they need anything. We can make extra food when we're cooking and freeze it for a later time when a friend might be in need. We can just listen and let them know we care about them.
Here are a few other ways we can find support in times of need:
Think of the friends we already have in our circle. We may have friends from work, church, or groups our children attend. Make a list.
If you can't think of anyone ask your doctor or pastor or join a support group to meet people.
Have courage to ask them if they would be willing to help from time to time. Be clear how they can help. Don't make them feel obligated. Let them know that you want to support them in anyway you can.
Ask them when they are going to the store and see if they can also pick up a few things for you as well.
If they happen to be going through a drive through ask them to call you to see if you need a meal.
Take turns watching each others children. It can be a big help just to have the house to yourself to rest or get things done.
Don't forget to include people like massage therapists, chiropractors and nutritionists if you are lucky enough to have them.
If you need help cleaning your house, but can't afford to hire someone think about bartering or asking a teen in your neighborhood to help. Often they are willing to do it for much less.
How do you feel about asking for help when you are in need? Do you think it's something we should learn to do? I would love your thoughts. If you found this post helpful please share it using the social media buttons below.