I had the wonderful opportunity to have a peaceful vacation in Marco Island, Florida for a week. My dad and step mom stay there for a month in January and invited me. They knew I had been having a tough time with my health lately and wanted me to have a chance to get away. I'm lucky to have teenagers. I have one in college and one who is a sophomore in high school, so it wasn't a problem. My husband couldn't get off work so he stayed with my son. I had never stayed on the gulf of Mexico before. We had a condo overlooking the ocean. This beach vacation was very different from the one in Ocean City, New jersey.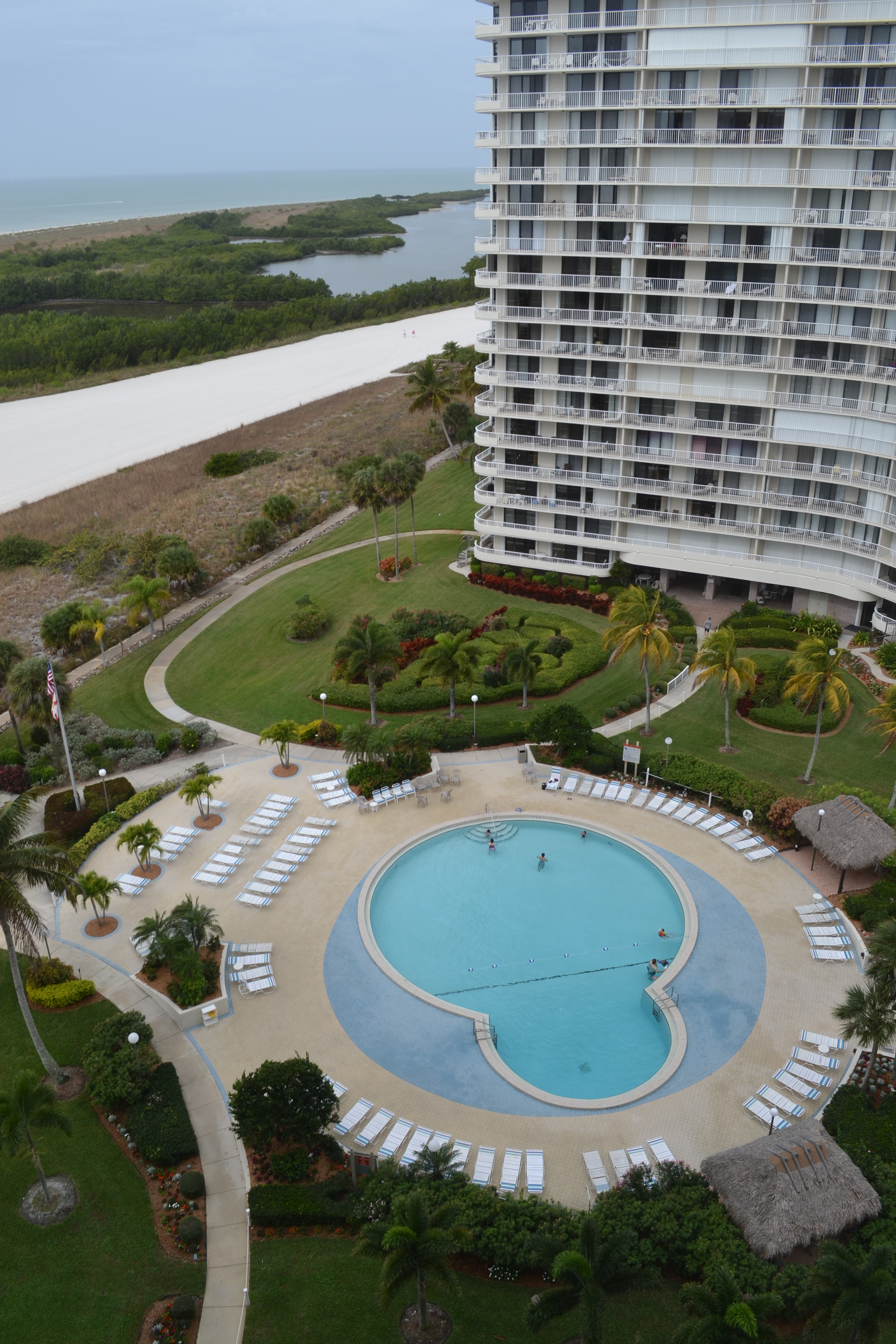 You can see a lagoon off to the right. We also had access to a pool. The weather was nice. It was in the low to mid 70's.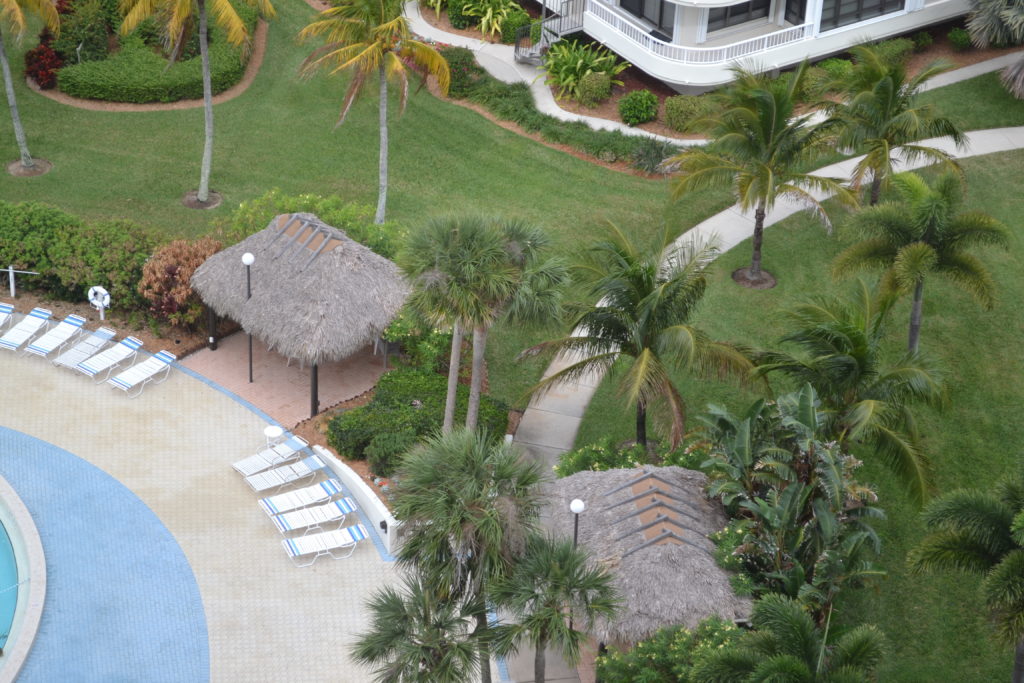 Here's another picture of the pool area. There weren't a whole lot of people at the pool, so that was pleasant.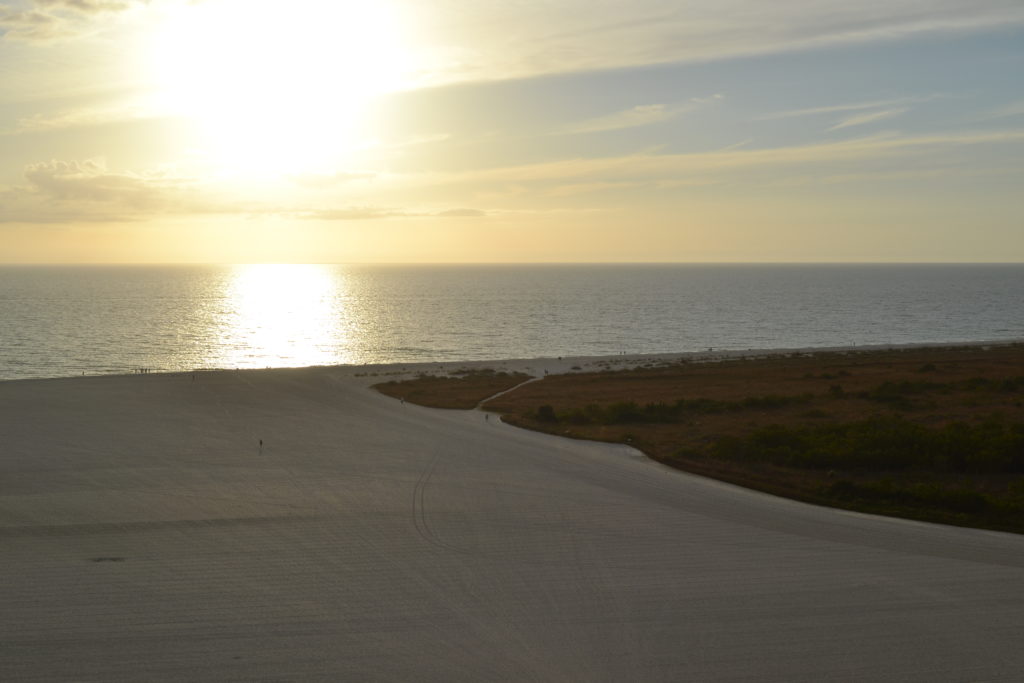 You can see in this picture that there is quite a bit of sand between the condo and water. It was about 3/4's of a mile. The sand was smoother as you got closer to the water.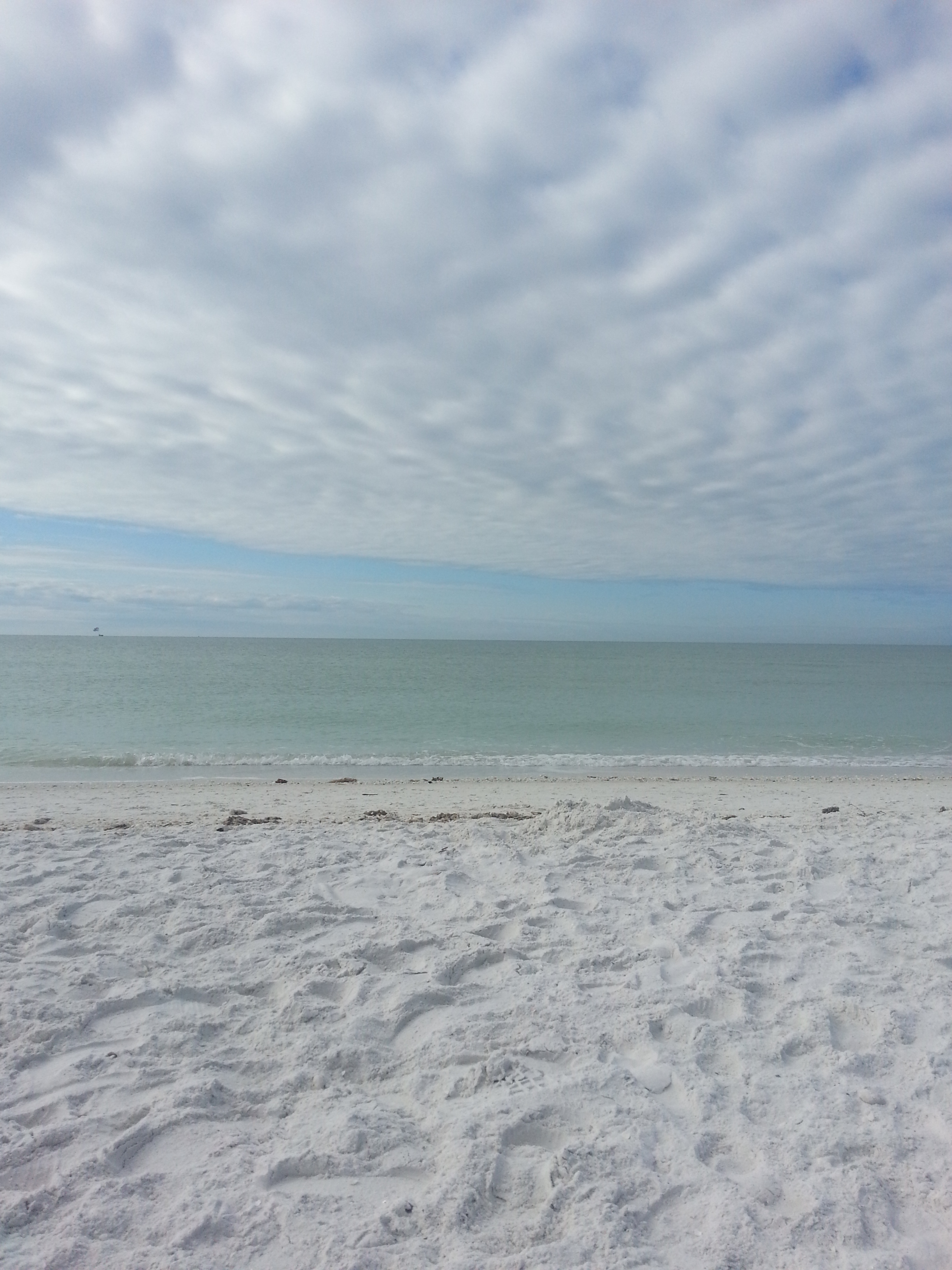 This is one of my favorite pictures. I love the ripples in the sky and how the water meets the sky. I sat out on the beach a few times. There is nothing more peaceful to me than sitting with a good book and listening to the waves. My parents took long walks on the beach every morning. I walked a little and found some beautiful shells.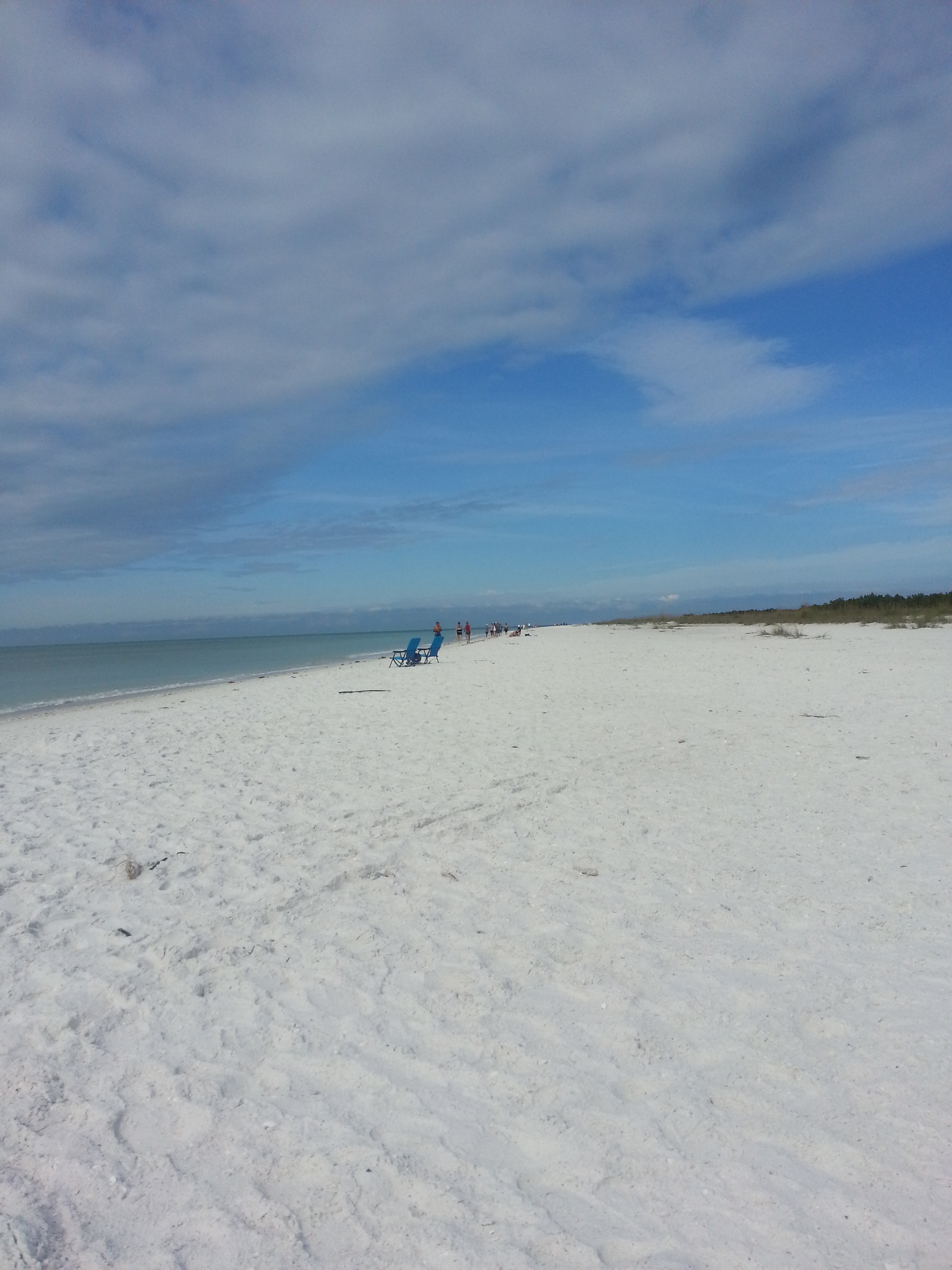 I love how blue the sky is in this picture. This is looking down the coast. At this time of year the beaches were not crowded.
We had some beautiful sunsets. Every night they seemed to get better or maybe just different. We had a good view from our balcony. I love the orange in this picture.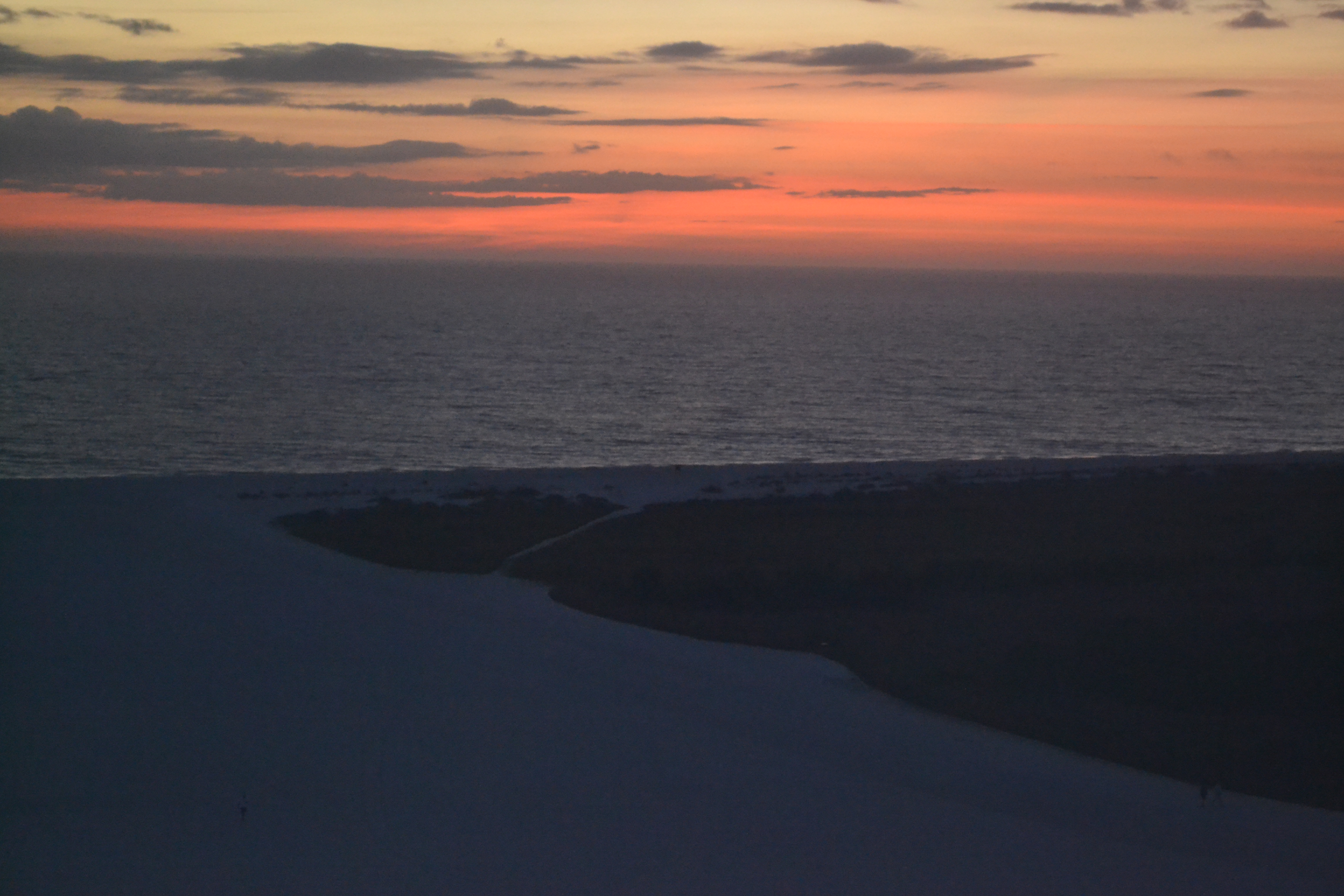 Here's one more picture of the beautiful sky after the sun set. We looked forward to the sunsets every night to see how they might be different.
As you can see I had a wonderful relaxing time. We also had awesome and healthy food made by my step mom. I had some foods I had never tried before that I want to start incorporating into my meals. I loved the fact that they were delicious and healthy. I will be writing an upcoming post about these foods. If you ever get a chance to visit Marco Island, Florida I highly recommend it! Have you ever been to Marco Island?