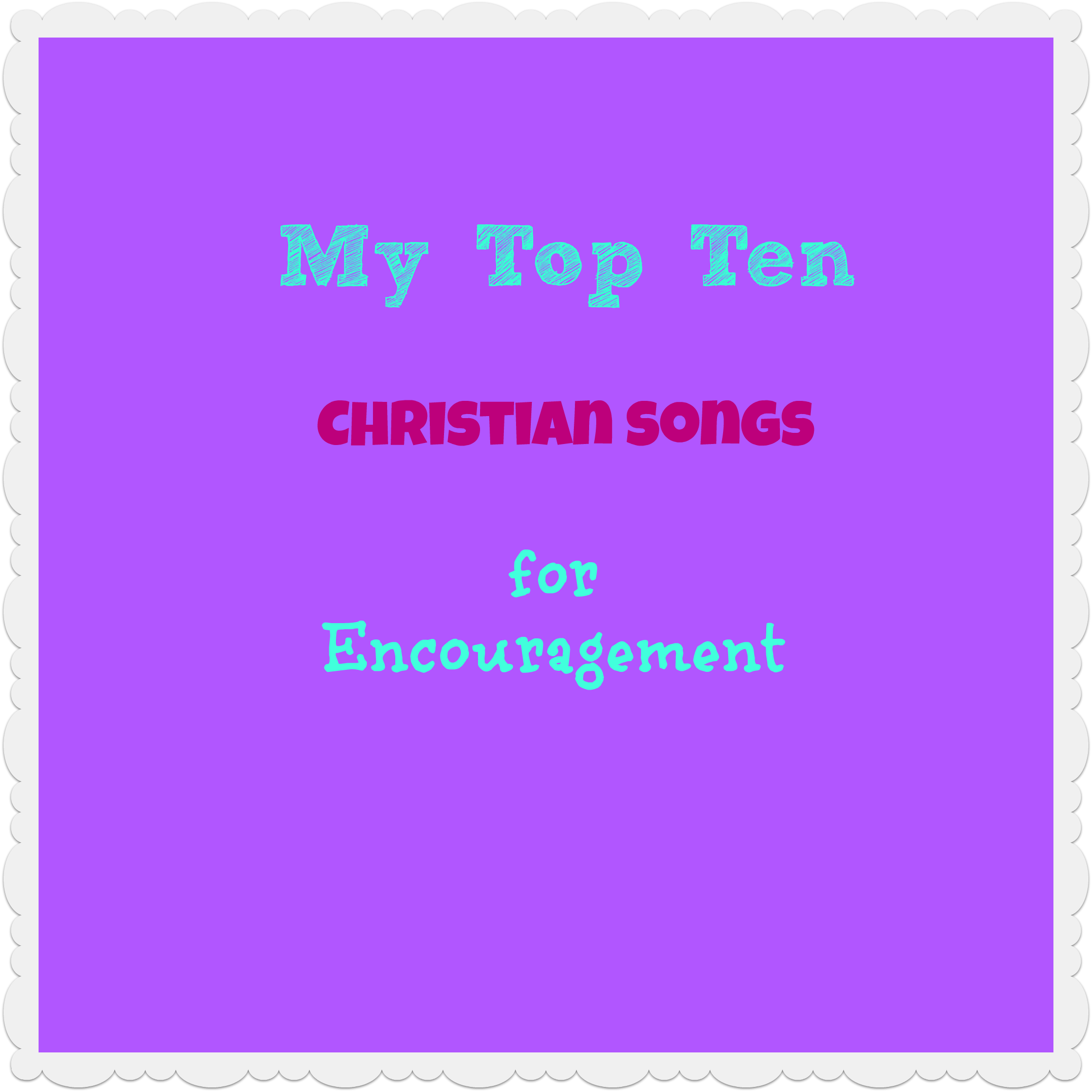 Music is one thing that helps me get through the hard days. There are days where I can barely get out of bed and my mind feels like mush. I always tell my family that it feels like it's full of mash potatoes! I just lie on my bed and let the music wash over me, and somehow it helps me take my next step. I also love listening to music on the good days. Frankly, I don't know what I would d o without music! Here are My favorite top ten Christian songs for encouragement. I hope they speak to you as well.
Stronger: When this song first came out I rushed to the store to buy the CD. I would play it on my way to work when I was feeling so tired and sore I didn't know how I was going to make it through the day. Mandisa's songs always have a way of speaking of things that pertain to my life. I feel like she knows exactly what my struggles are at that moment!
Overcomer: This song is another song that I absolutely love. It's from her latest CD. It makes me feel like I can endure anything.

Come as you Are: I have been listening to the David Crowder band for many years. This is one of his latest songs, and it brings me so much peace. You don't have to get yourself together before you come to God. You can come broken, tired, or when you've messed up. Such a pretty song!

Shoulders: This is one I heard on the radio for the first time a few weeks ago. It talks about where we get our help. God is lifting us up on His shoulders. He carries our weakness, our sickness and brokenness.

You Won't Let Go: I have been a fan of Michael W. Smith since I was a teenager. I remember going to his concerts. This reminds me that whatever I am going through God has me in the palm of His hands and He won't let go!

Worn: I love Tenth Avenue North's music. I think I have downloaded most of their songs. The title says it all.

Lift Me Up: This song is by The Afters. I just recently started listening to them. We all have days where we need God to Lift us up above our circumstances.

Need You Now: This song was my anthem for awhile. Plumb has such a great voice. I saw her in concert at a local church a few months ago.

Islands: Another great Tenth Avenue North song.
Everything I Need: This song has been on my playlist for a long time. I always listen to it when I'm having a hard day.
What songs help you through the hard days?