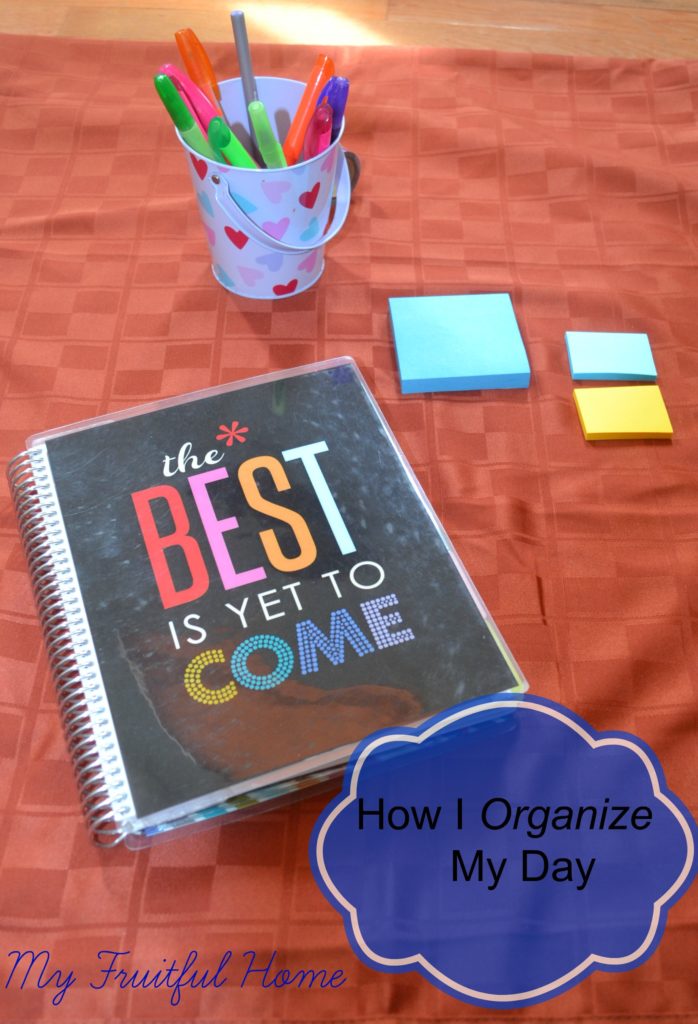 I am definitely a list maker. It makes me feel somewhat in control of my day. I also will forget to do something if I don't write it down right away! Sometimes it can be hard though planning your day while living with a chronic illness. You never know how you're going to feel from day to day. I am going to show you how I organize my day. It works for me, maybe it will work for you. This can also be used by people who aren't dealing with a chronic illness.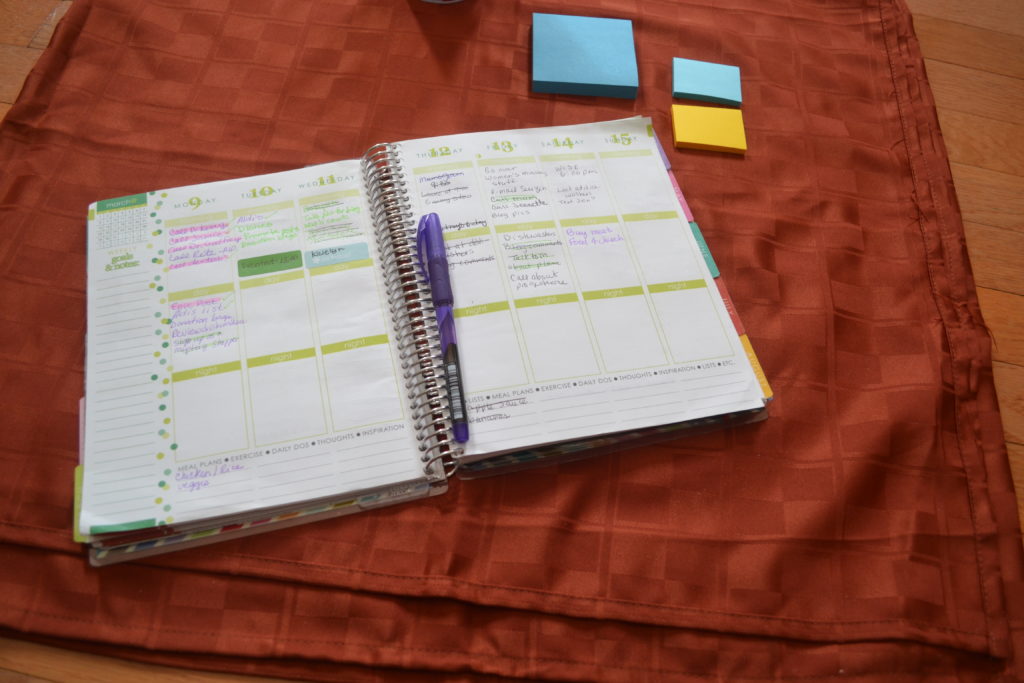 I am using The Erin Conrad planner and post it notes to show you how I organize my day. Any planner would work though. The Erin Conrad planner is a bit pricey at $50, but I fell in love with it. I had done a lot of research on different planners and this is the one I liked the best. I bought a bunch of pretty colored pens and post it notes in different colors and sizes. I love pretty things. It helps me stay motivated.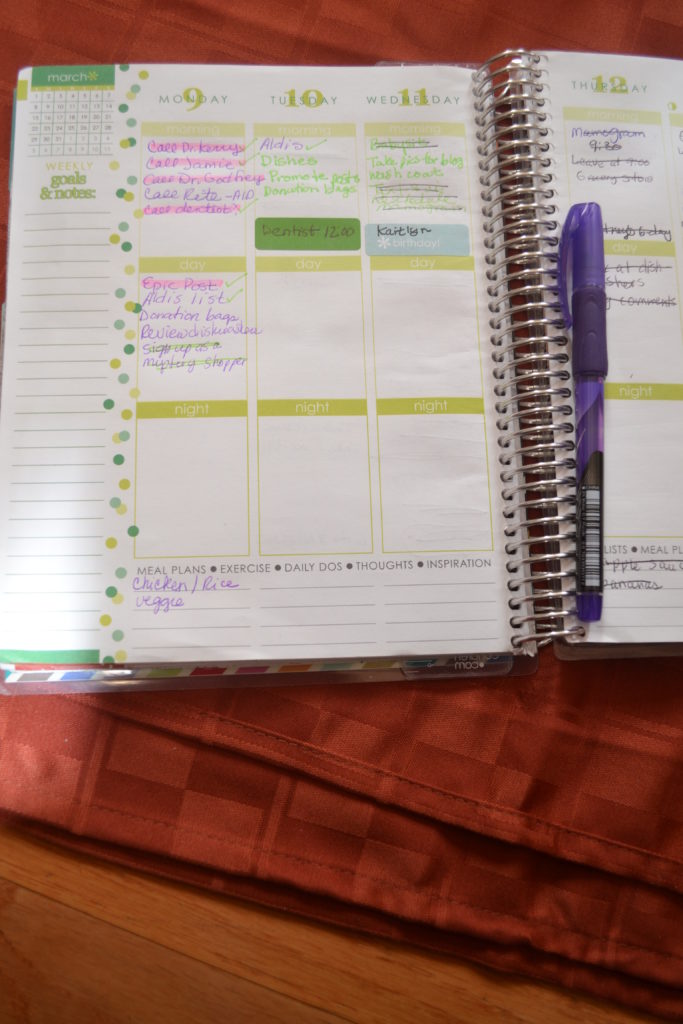 I like how the Erin Conrad planner is divided up by morning, day and night. So many planners are divided up by hours and I usually don't have things planned for an exact hour and my day isn't full of meetings. I make a list of everything I need to do and also things I want to accomplish that day, but they're not crucial. I highlight things that have to get done that day. The other items on my to do list stay without being highlighted. At a glance I can see what has to be done. The things that aren't highlighted can get moved on to the next day if I am not feeling up to it or I just don't get to it that day.
I use the post it notes to make grocer lists,etc. I just stick them on the page for that week. When it's time for me to go to the store it's easy for me to just take the sticky note off and take it to the store. I like how this planner has a place for weekly goals and notes on the left margin. I usually put things there I want to address for the week, but I'm not sure where to put them yet on my weekly plan.
Using this method I don't have to be overwhelmed by all the things I have to do and want to do. It gets rid of the guilt I used to feel, and feeling bad about myself because I didn't get everything done for that day.
Do you have an easy way to organize your day?