I love making things with paper. There are so many pretty paper designs out on the market. Jo-Anne Fabrics and Michael's both carry cards that are pre folded with white envelopes. They come in many colors and patterns. They make it easy to make simple homemade cards! My step mother's birthday was coming up so I decided to make her this orange based card.
I started out with a pre folded orange card. I had some scrap ribbon and paper that matched the color theme. I love all the colors and sparkle in this scrap paper! I also love to use gel pens while making simple homemade cards. I simply used a glue stick to glue the paper to the card. I then glued the ribbon underneath the paper.
Next, I used a green gel pen to write Happy Birthday. Now you are all done! Wasn't that simple? You could use any color paper, ribbon, and pen.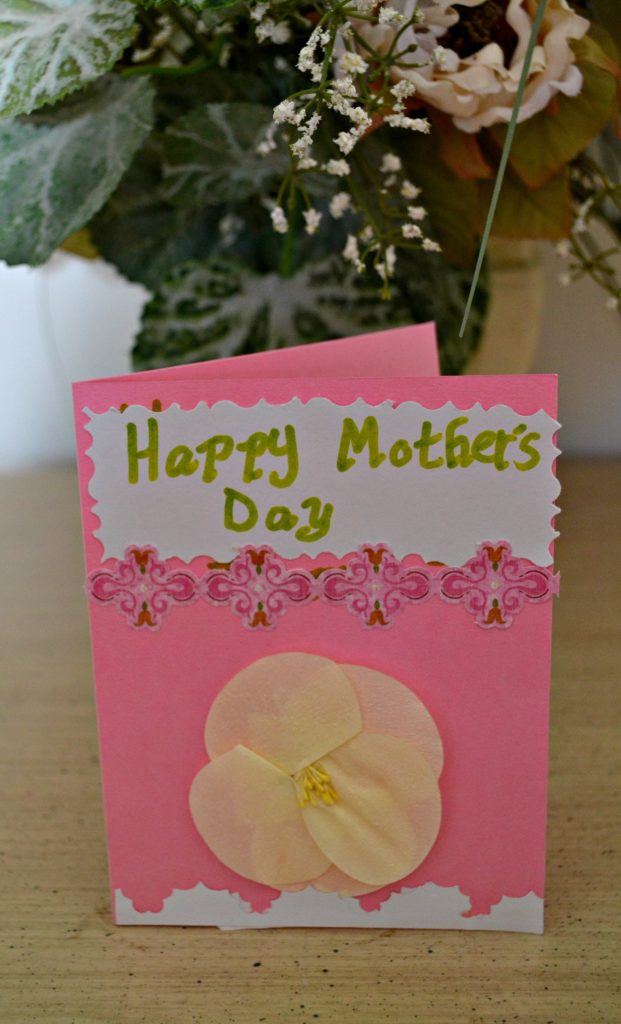 Mother's day is just around the corner so I decided to make my mom a homemade card. This time I used a pink card with scraps of paper. I used my decorative scalloped scissors to cut out the paper. My sister gave me these pretty Martha Stewart flower stickers that I thought would work well. She also bought me a pack of pretty borders which I cut in half and adhered with a glue stick. The white at the bottom is the other part of the border. I just used a green scrapbooking pen to add Happy Mother's Day. I hope she likes it.
I hope these two examples of simple homemade cards sparked your creativity to make your own!

.