I was compensated for this post. This post also contains affiliate links and I will be compensated if you make a purchase after clicking on my links. All opinions are my own.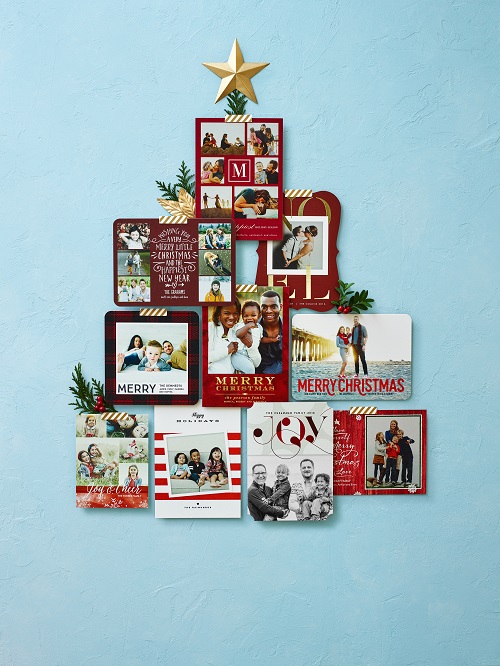 Christmas is my favorite time of year! I think I inherited that from my grandmother. She was all about Christmas. She loved to buy and make gifts and entertain.Tiny Prints has some great deals going on for the holidays. You can receive ten free holiday cards from Tiny Prints if you order by November 17th. If you need more you can get 30% off  if you order by November 13th. Not many people send out holiday cards anymore, but I think it is still a great tradition. I do admit that I have paired down my card list a bit to save money and cut down on stress during Christmas. I send cards to relatives and close friends. You can click below to order your ten free holiday cards from Tiny Prints.
If you're planning a party or celebrating a significant event Tiny Prints is a great place to order invitations or announcements. When my daughter graduated from high school we ordered her invitations from Tiny Print. We were not disappointed! They are of very good quality. I have friends who have ordered their birth announcements and they have been beautiful.
Photo gifts from Tiny Prints make great Christmas presents. There is everything from pillows to mugs. I love decorating with pictures of people I love. Mugs would make a great gift for a teacher or grandparent. What a great way for the person to remember your child. Another great present is a Christmas ornament. Every year when the ornament is hung on the tree it will be a reminder of that person year after year.  I love gifts that keep on giving!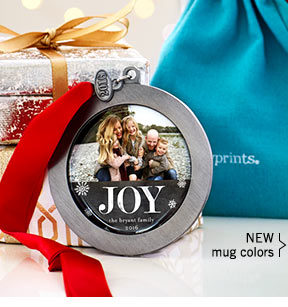 I hope this gives you a bunch of Christmas gift ideas as well as beautiful ideas for you yearly Christmas cards. Do you send out holiday cards? What kind of gifts do you like to give and receive? Don't forget about your ten free holiday cards from Tiny Prints!