A pampering gift basket makes the perfect gift for any occasion. Who doesn't like to be pampered? Read below to find out the things I've received and given. What a great way to show someone you care about them.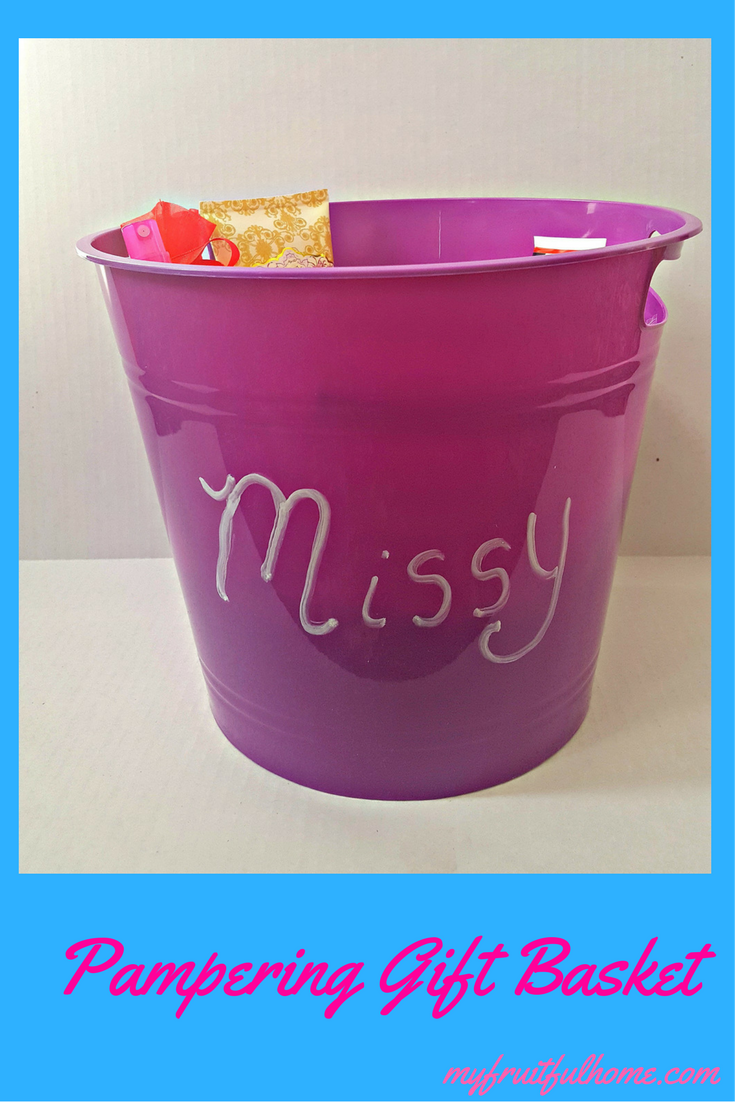 My First Pampering Gift Basket
I spent a good bit of time at the Ronald McDonald House with my first and third child. My first child Kaitlyn Miranda ended up getting very ill as a baby. She spent almost three months in the hospital. You can learn a little bit more about her in my about page and my guest post. My third child Nicolas, I had premature labor and a deep vein blood clot in my calf starting at  six months.  My hospital was 45 minutes from where I lived. The doctors felt this was too far to keep an eye  on me. I spent about four weeks there while pregnant with my two year old at home. It was a tough time. I was so grateful for the Ronald McDonald House being so close to the hospital.
Since I was feeling scared and lonely (My parents, husband, and daughter did visit, but usually not during the daytime, except for on weekends. My grandparents were still alive during my first stay at the Ronald McDonald House my aunt made me a gift basket which had a beautiful night gown, some lotion, and a devotional. It was such a thoughtful gift. It made me feel special and that I wasn't forgotten.  My grandmother made me a basket with a tape (I'm dating myself!) of Psalms and some little snacks.
An Opportunity to Cheer someone Else Up
A few months ago I learned that my neighbor was diagnosed with breast cancer. We are more acquaintances than friends, but we've been neighbors for ten years. I wanted to do something to reach our to her. I decided she could use something to make her feel special and pampered, so I decided to make her a pampered gift basket. It was very inexpensive.
Here's the things you will need:
Some type of container, such as a bucket or basket
Tissue paper
Sticky dots (optional)
Items to put into container
White paint marker (or color of your choosing)
I went to the Dollar Tree and purchased a purple bucket, a bath scrubber, and Udderly Smooth hand cream, which happens to be my favorite!few years back.  The sticky dots and the paint marker I purchased at Jo Ann Fabrics with a coupon.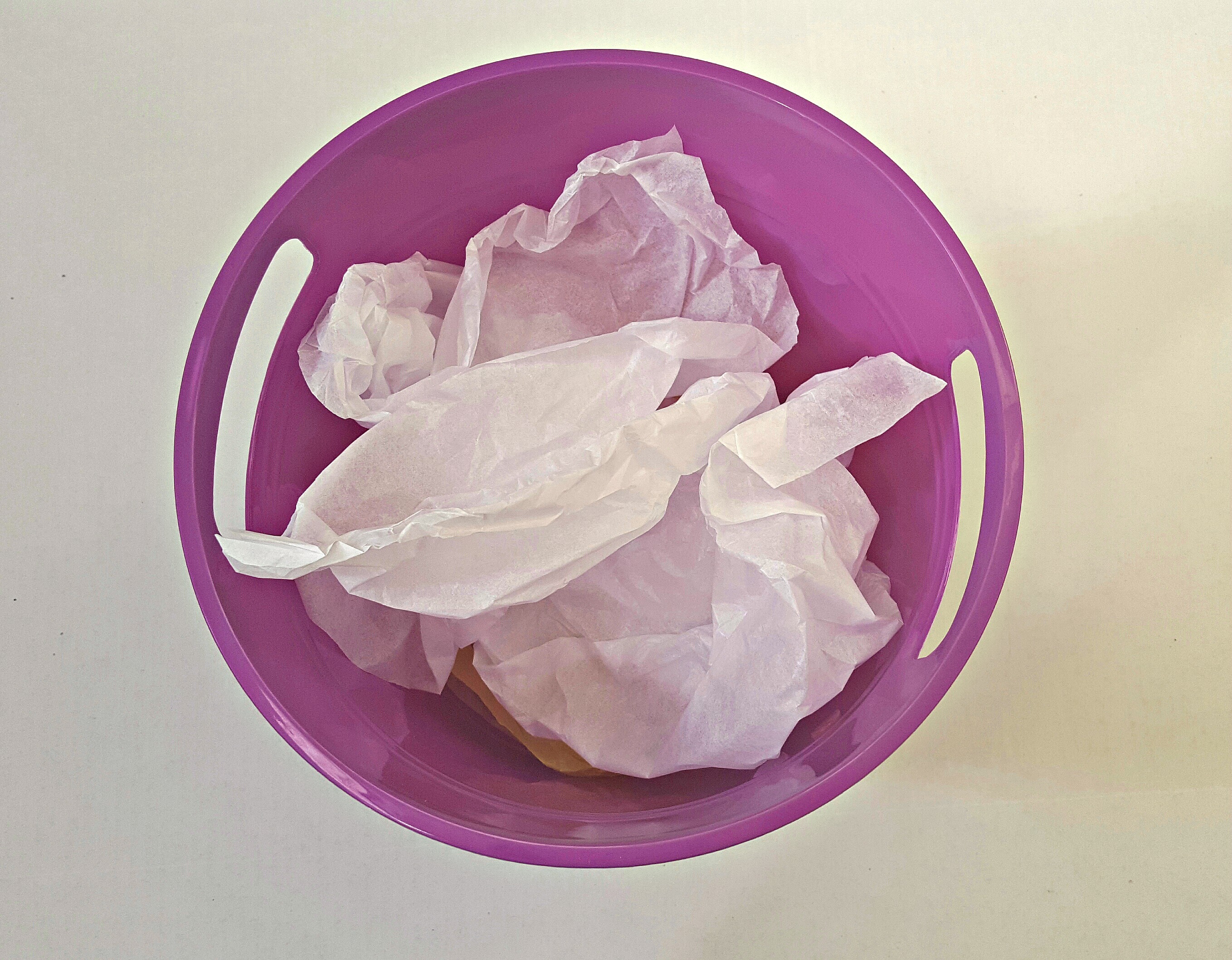 I had tissue paper at home. I just gently wadded it up and placed it in the bottom of the bucket. You may or may not need tissue paper depending on your container and items. My container was deep so i needed to fill up the extra space.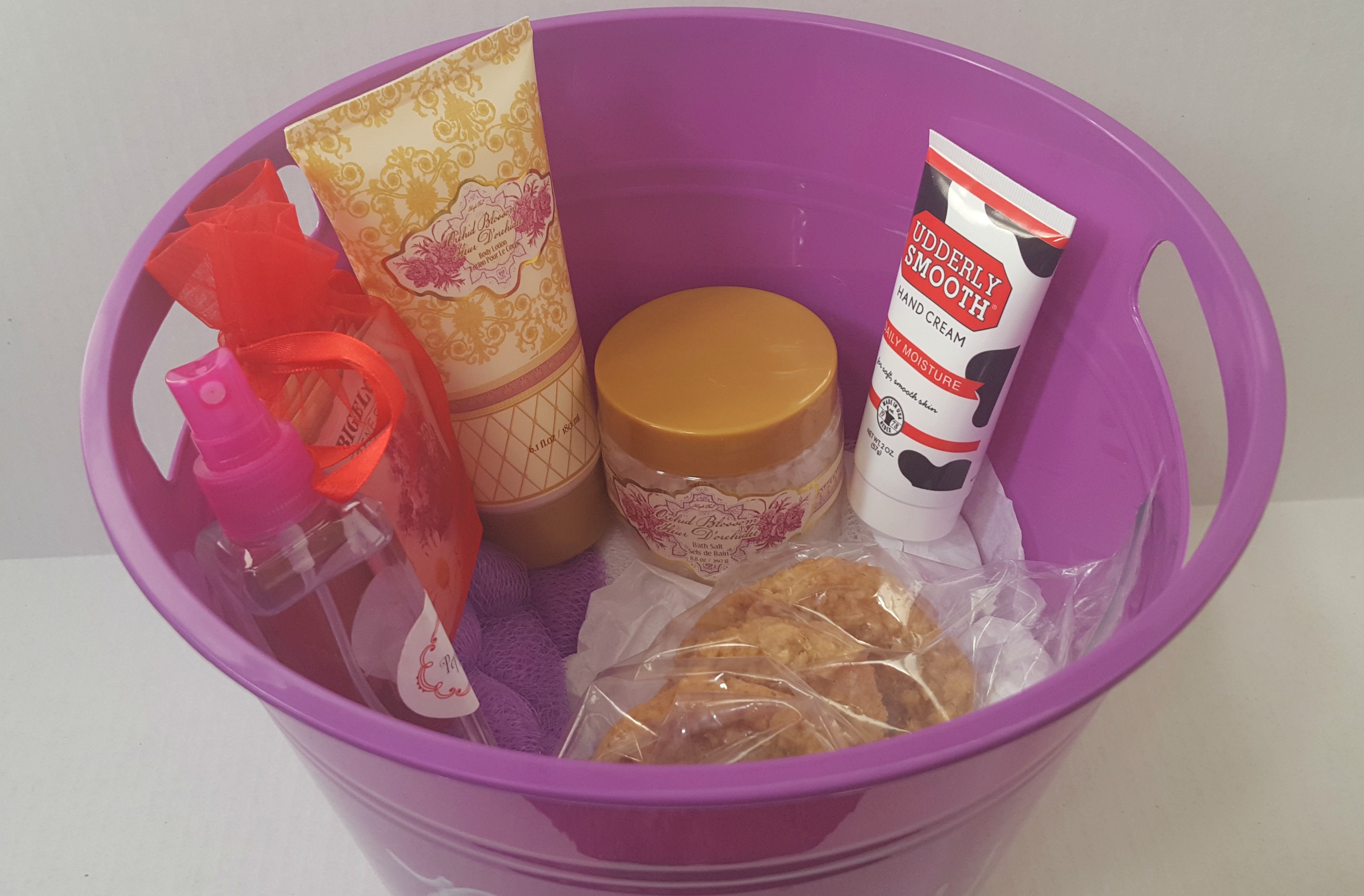 I also included some homemade peanut butter cookies, and lavender and chamomile tea for relaxing. ( I had the red satin pouch from a necklace I had received.) I will admit I re-gifted the lotion and bath salts. The scent was a little too strong for me, but I thought she would enjoy it. I used the sticky dots to keep the items from falling to the bottom. They are very sticky! I also included my homemade peppermint foot spray. It feels so refreshing, especially at the end of the day! I spray mine on my legs too. Peppermint lotion is cooling also.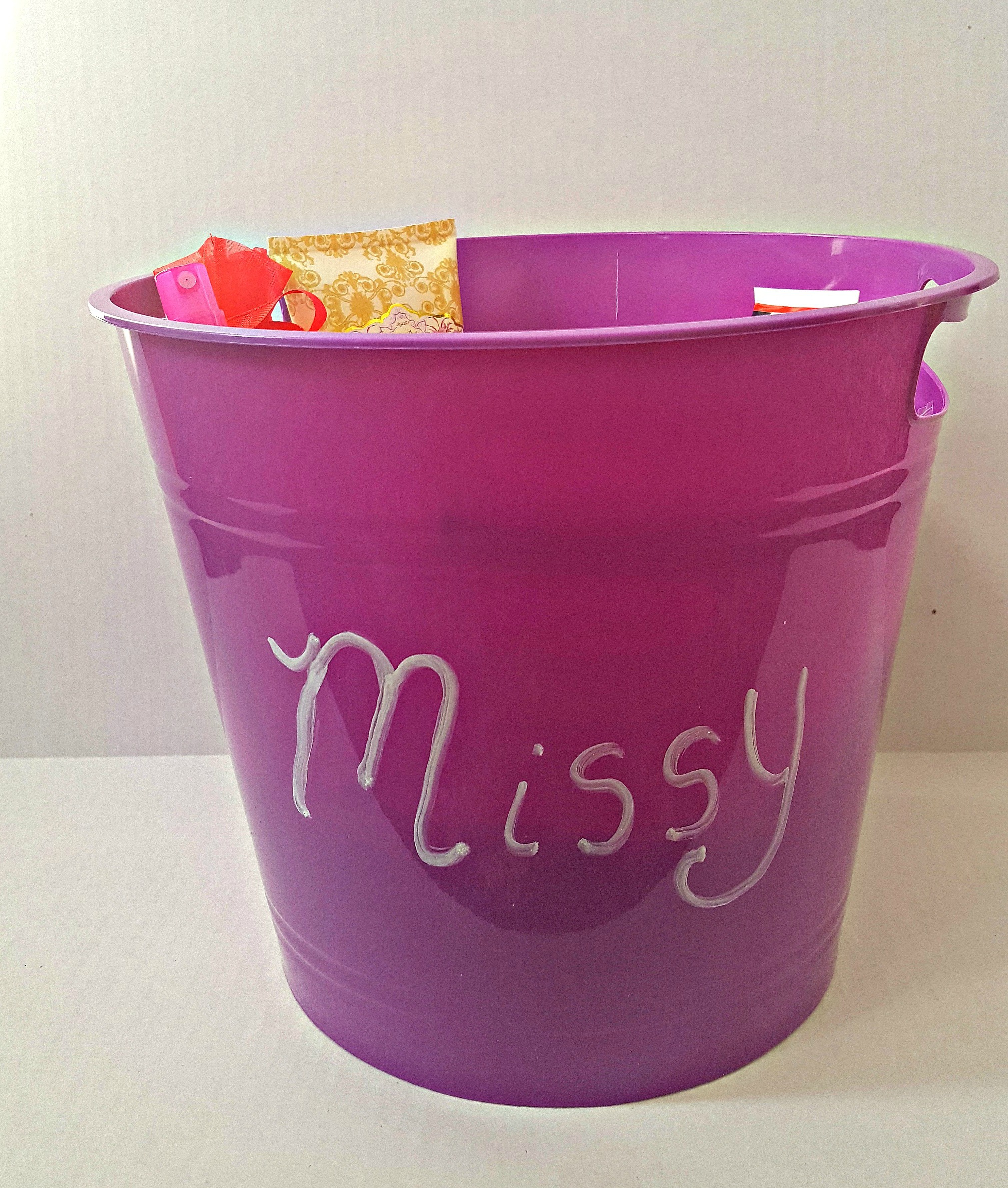 I decided to make it extra special by personalizing  it with a white paint marker. You could also use colored markers, but  I think white shows up best on a colored background. A pampering gift basket would make a great Christmas or birthday present. What would you like to receive in your pampering gift basket? Have you ever given one?