Have you been looking for an easier way to take your medications on the go and when you travel?  There is a new product on the market to help traveling with prescription drugs. It's called Pill Suite. I have been given this product as part of a product review through the Chronic Illness Bloggers  network. Although the product was a gift, all the opinions in this review remain my own and I was no way influenced by the company.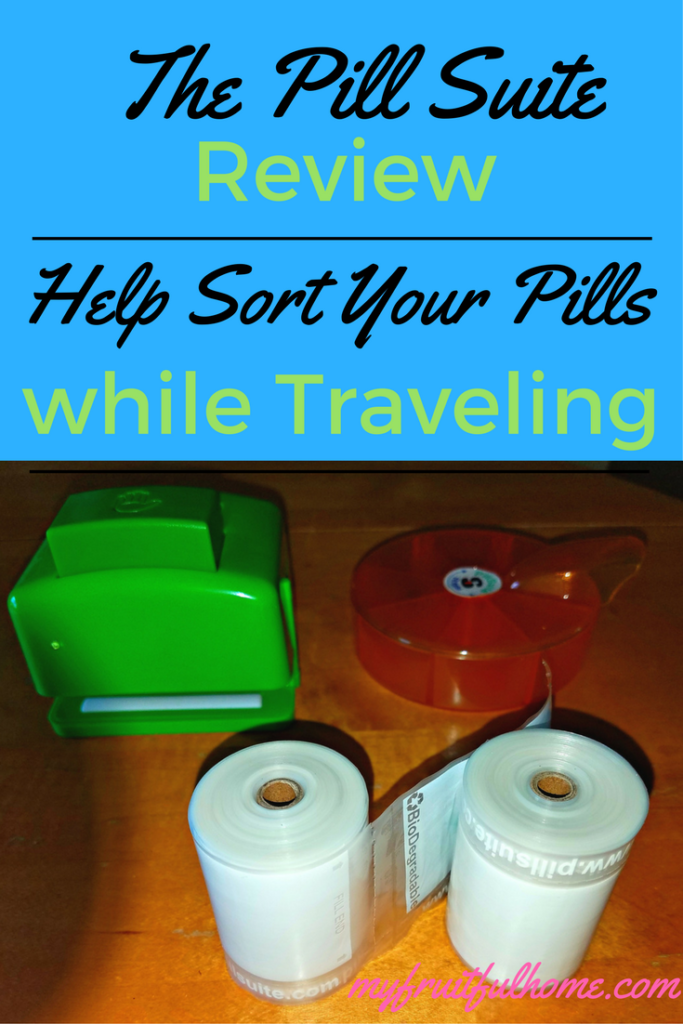 I have had fibromyalgia for the past twenty years. I take several pills and supplements daily. I was excited when my package arrived in the mail so I could see for myself if this would be helpful. Pill Suite arrived in this nice box.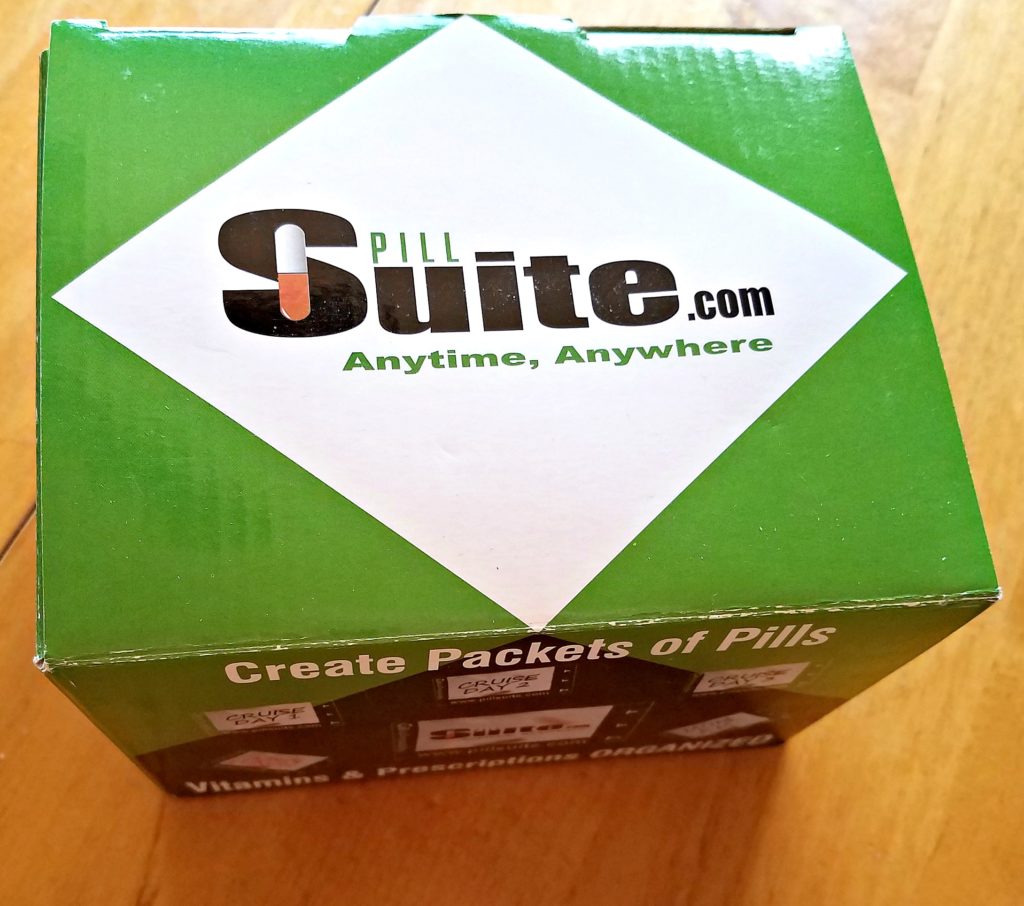 Pill Suite allows you to package your medications for each day. I know when I travel I either put my pills in a small baggie or put them in a traditional plastic pill sorter. The problem is the compartments sometimes open and the pills end up rolling around in my suitcase.  The product comes with small biodegradable baggies, a pill dispenser, and a machine that seals your medications. The orange round container has compartments for each pill package. Put the desired pills in each compartment for each day, turn the container upside down so they can come out of the spout and into the baggie. I realized that for me it was easier to just put the pills directly into the baggies instead of messing with the spout. I suppose if you take more pills than I do it might be better to use it as directed.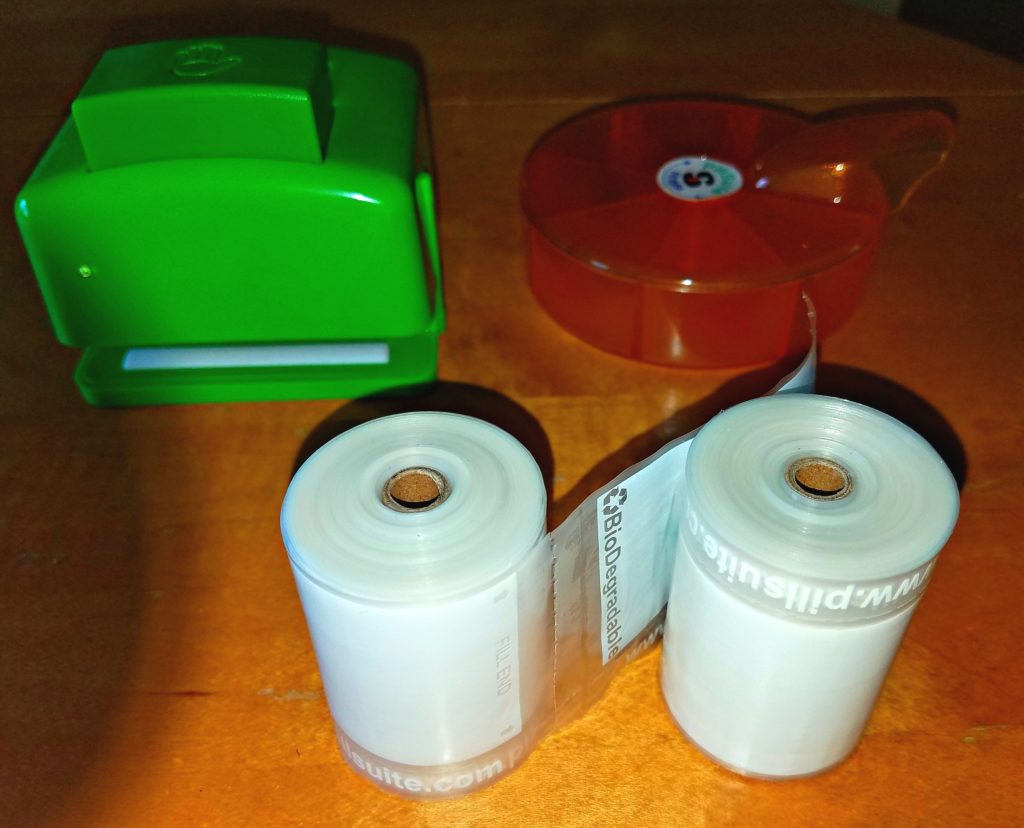 When they're sealed they look like this. The first one on the left didn't come out quite right. The left corner is folded. The second time was a bit easier. The one on the right is sealed correctly.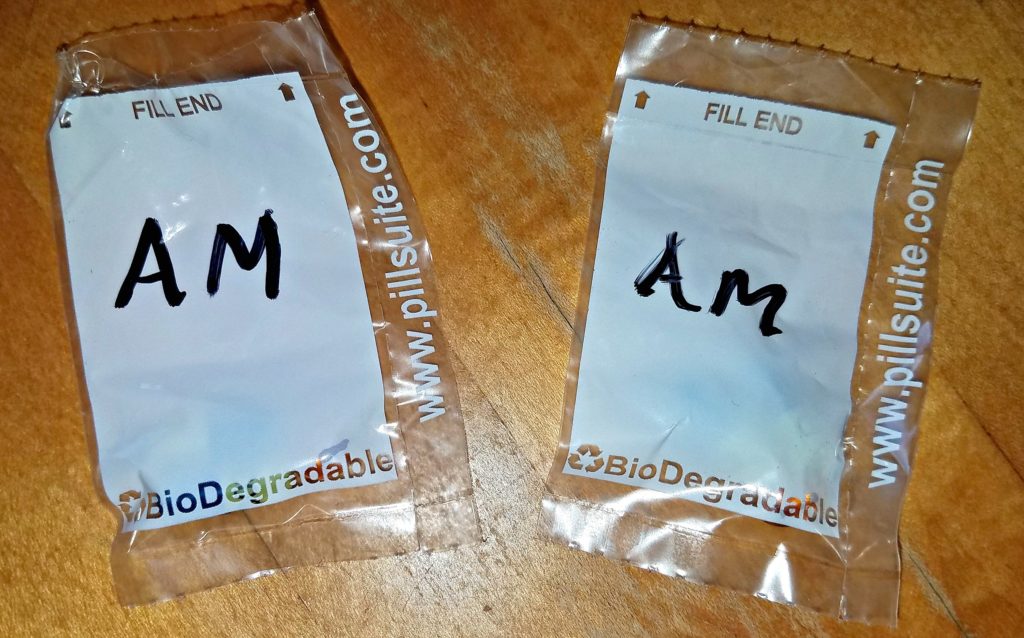 The company recommends writing on the baggies before you seal them. Sometimes I want to carry my medications in my purse when I go somewhere. If they're all together in a baggie sometimes I forget when I'm supposed to take each pill. I like how they are sealed and I can separate the pills. I can just throw them into my purse and go. I also know which ones to take and at what time.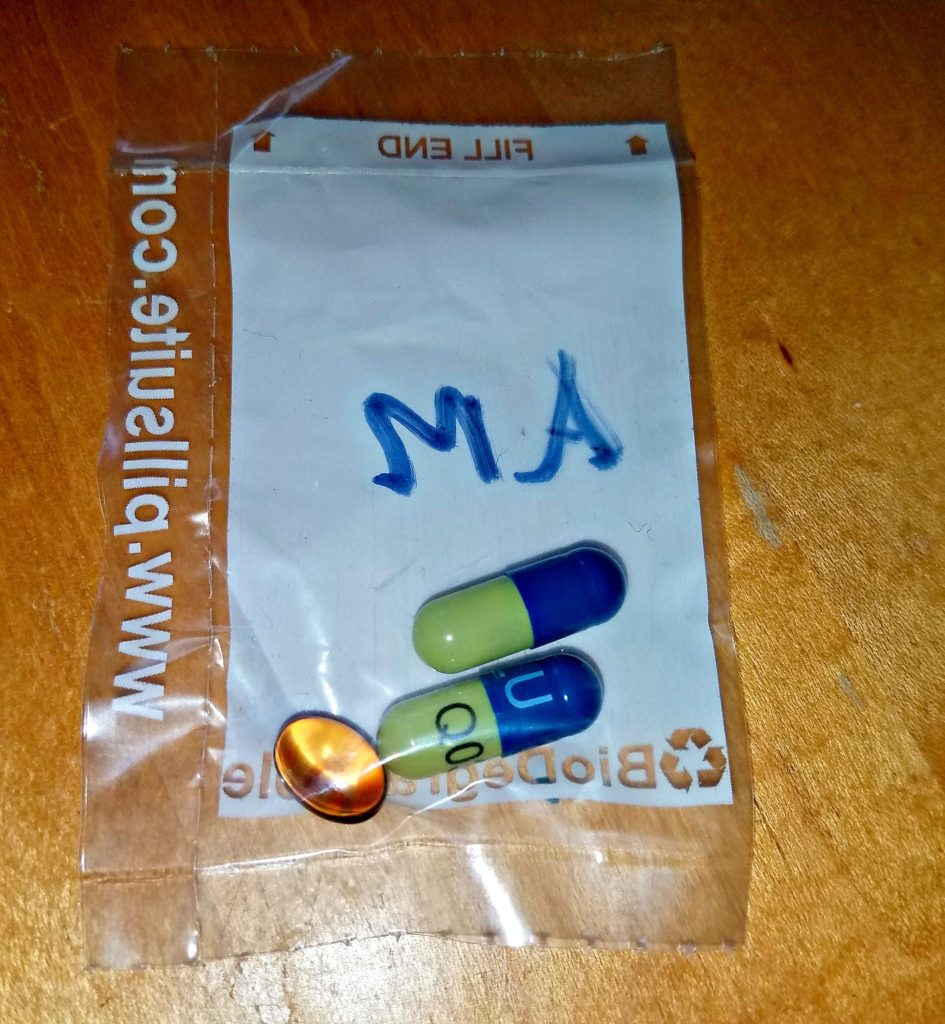 I would definitely recommend this for anyone who takes multiple vitamins, supplements, or medications. It makes it so much easier to transport them. I also think this would be great for kids or teenagers, so they know exactly what they have to take. If they have to take medication while in school they can just give the school nurse the packets, instead of having to take the whole bottle into school. Pill Suite can be purchased through Amazon at this link.
How do you organize your pills? I'd love to hear your comments. Don't forget to also visit Pill Suite here and let me know what you think. Do you feel this product will help traveling with prescription drugs? You may want to check out some of my other reviews.