I never used to drink coffee, but then my friends started to buy all these yummy creamers and I was hooked! My husband would joke that I liked to put coffee in my creamer! I also liked all the iced coffee drinks at fast food places, but knew they're weren't good for me. I tried to come up with some healthier versions. I came up with this Chocolate Protein Iced Coffee recipe that I adapted from a Woman's Day magazine recipe. It is much healthier than what you would buy at McDonald's. What's great about it is that there is no cream. (Unless you decide to add the optional fat free Reddi Wip.)
This recipe calls for a lot of good wholesome ingredients like peanut butter which gives it some protein as well as the yogurt, bananas which give it some natural sweetness, yogurt, unsweetened cocoa, and pure vanilla. Who would of thought of putting peanut butter in an iced coffee drink? Trust me, it's yummy!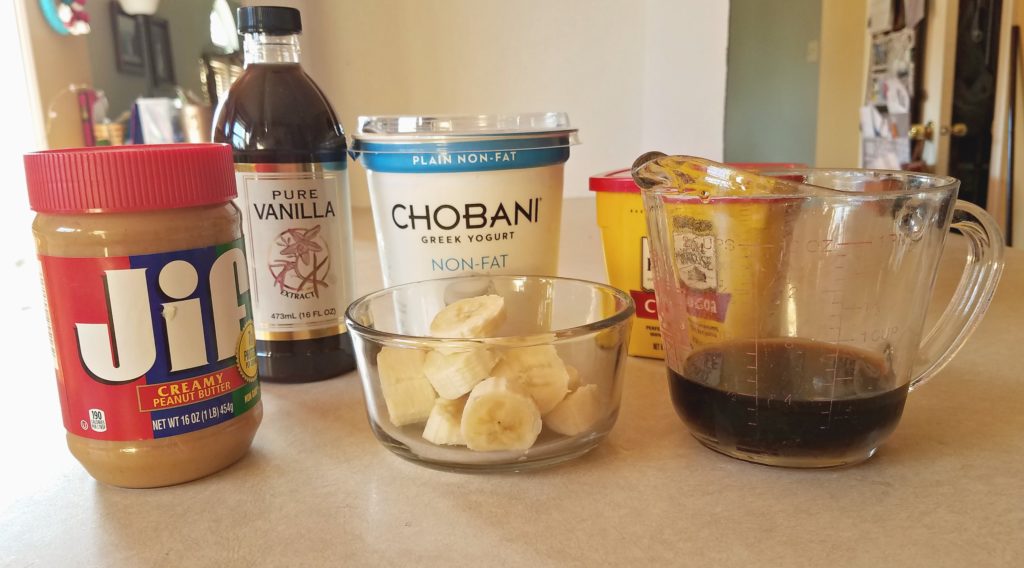 You can use fresh or frozen bananas in your drink. I used fresh. If you use frozen you can just add less ice. It also doesn't call for a lot of coffee, so if you're trying to cut down this would be the perfect coffee drink. You can use natural peanut butter. I usually buy it, but didn't have any on hand this time. Add all the ingredients at one. I used my Ninja which I use all the time. I haven't tried it in a regular blender, but am sure it would work.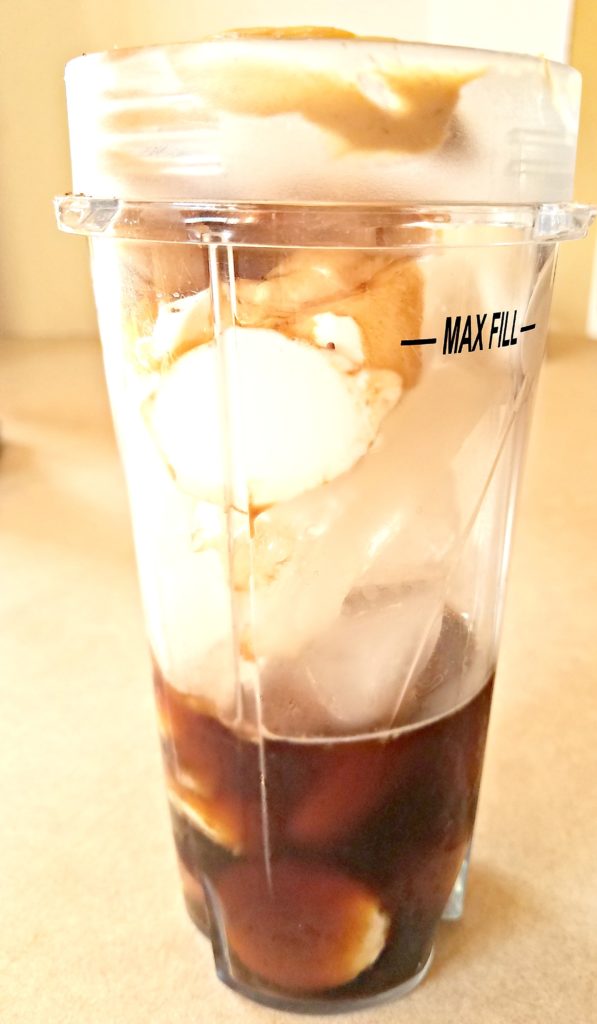 Doesn't this look yummy? I make this about twice a week and it's such a treat! Sometimes I add the whipped cream and sometimes I don't. It tastes delicious either way! I love this chocolate protein iced coffee drink recipe, and it's so simple!
Here is the recipe.
Chocolate Protein Iced Coffee Drink
Ingredients:
1 small frozen banana, sliced
1 Cup ice
1/2 cup low-fat vanilla Greek yogurt
1/4 strong coffee, chilled
1 Tbsp nut butter
2 tsp unsweetened cocoa powder
1/2 tsp vanilla
Stevia to taste (optional)
2 Tbsp fat free Reddi-whip (optional)
Put all ingredients in blender except optional ones and blend for about 15 seconds. Pour in a glass and enjoy!
277 calories
This could be your whole breakfast since it includes yogurt, peanut butter, and bananas. What is your favorite morning drink? You can see
some of my other cold drinks here and here.