This blog post does contain affiliate links. Please click  here to see my full disclosure policy. Thank you.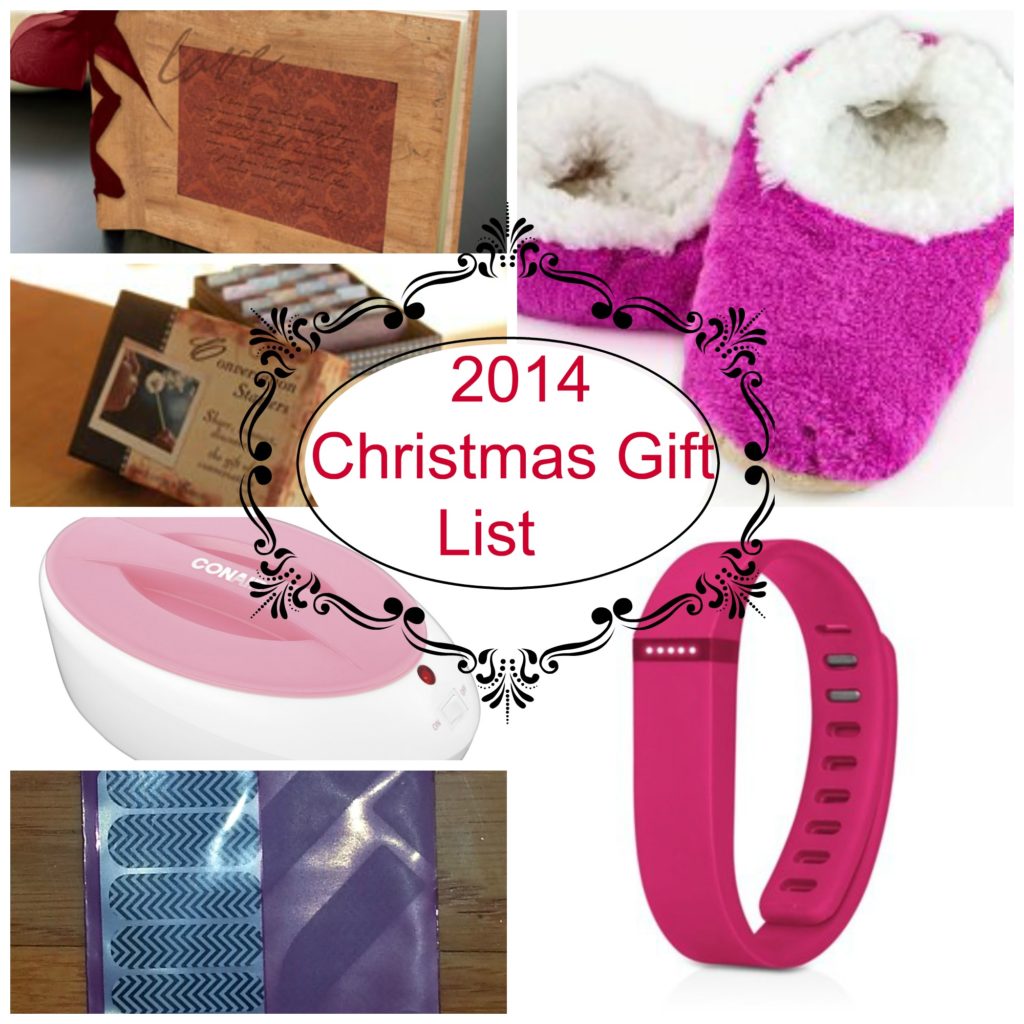 Christmas is my favorite holiday of all. I love giving presents as much as I love getting them. I actually think I enjoy giving them more. I like putting a lot of thought into the  gift I'm going to make or buy.  The joy that I see on the recipient's face is priceless. I have been thinking of some of my favorite gifts that I would love to give or get. I have come up with a 2014 Christmas Gift List. These six gifts are ones I think will satisfy your gift list.
1. The first one on the list comes from the collection of Once Upon a Family which I just love. Their products are so unique and heartfelt. It is called the Love Journal. It  would be a great gift for a spouse, friend, child, or sibling. It is a place to write down your emotions and thoughts that might be hard to express face to face. What better time than Christmas to let those people in your life know just how much you mean to them.
2.Who wouldn't love a pair of Snoozie slippers made with a brushed fleece exterior and lined with a soft Sherpa fleece. They also have a non skid bottom. They come in many colors and fun patterns, but I love pink the best.
3.This is another product from the Once Upon a Family line. It is the Conversation Starters box. The box has different topics that gets you talking around the dinner table about different topics that teach honesty, compassion and many more.
4. This next product is on my Christmas list. It is Conair True Glow Heated Paraffin Bath. I have always wanted one of these. One time when I was getting a massage I had my hands and feet dipped in paraffin wax and it was a wonderful experience! I always have rough hands and feet in the winter and it made my skin feel so smooth and soft. The heat also felt wonderful too!
5.The next gift on the list is the Fitbit. My husband gave me one of these for Mother's day and I just love it! If I can use it anyone can use it! You do have to have a smart phone and a computer in order to access the information. It can track your sleep, steps, calories burned and miles walked. I am always amazed at how many steps i have actually taken just doing things like housework or walking through a store. It will tell you how many more steps you need to walk in order to achieve your goal.
6.The last product is Jamberry nails. I don't know if you have heard of these, but it is the latest craze in nailwear. I had a party and posted about it here. You can contact my friend Allyson at Jamberry Nails to order them. They usually come within a week and come straight to your house!