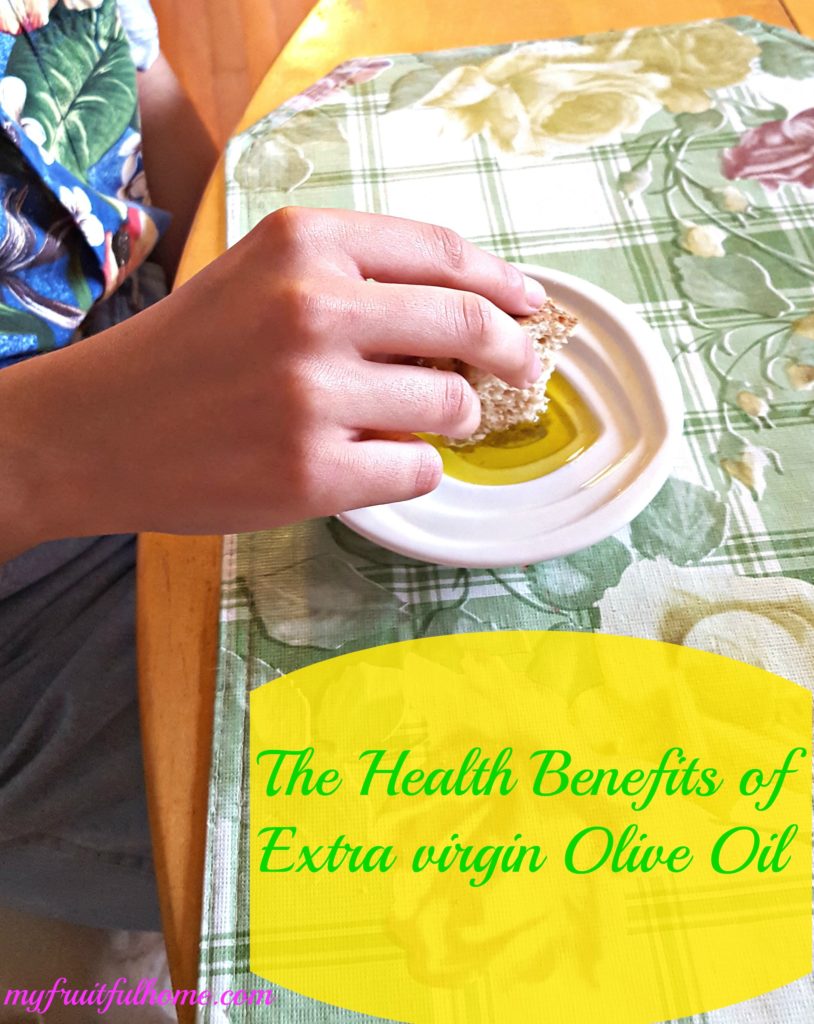 I received this product for free from Moms Meet (momsmeet.com), May Media Group LLC,, who received it directly from the manufacturer. As a Moms Meet blogger, I agree to use this product and post my honest opinion on my blog. The opinions posted are my own.
The health benefits of extra virgin olive oil are numerous. (Also known as EVOO) It has monounsaturated fatty acids which are considered a healthy fat. It may help lower your risk of heart disease. It does this by possibly normalizing your blood clotting and lowering total cholesterol. It may also benefit insulin levels and blood sugar.
The definition of extra virgin olive oil is the freshly pressed juice of olives. It is cold pressed, meaning it is pressed without heat or chemicals. Some of the features are; the acidity must be below 0.8% or virtually free of acidity. Higher levels indicate improper production and rancidity. The peroxide value must be below 20 millequivalents of oxygen which indicates the amount of oxidation or aging that's occurred as a result of exposure to heat, light, and oxygen.
A panel of trained tasters by the International Oil Council test for taste defects and the presence of fruitiness, bitterness, and spiciness. If the olive oil doesn't have this it won't pass as extra virgin.
My niece is visiting this week and volunteered for a taste test. She is also a new vegan and is interested in cooking. She made healthy bean burgers for the Fourth of July using the sample of olive oil. Over all it had a fruity flavor with a hint of bitterness. The recipe for Easy Grillable Veggie burgers can be found here at Minimalist Baker. She used pinto beans instead because that's what I had on hand. We also used the olive oil instead of avocado oil.
Delicate olive oils should be used for salad dressings or as a condiment over foods like vegetables or fish. Use more robust flavors with steak or spicy foods.
Extra virgin olive oil has a high smoking point of 400 F is suitable for cooking or can be used to finish a dish off by drizzling it on top.
Store oil in a cool dark pantry away from heat and light.
Do not store your oil next to the stove or a window.
Make sure the lid is on  tight.
When picking a bottle at the store choose a dark bottle.
Look for Spanish, French, Italian and Greek varieties.
Consume within six months once opened, for optimal freshness.
Here's my niece trying out the olive oil with a piece of whole wheat bread.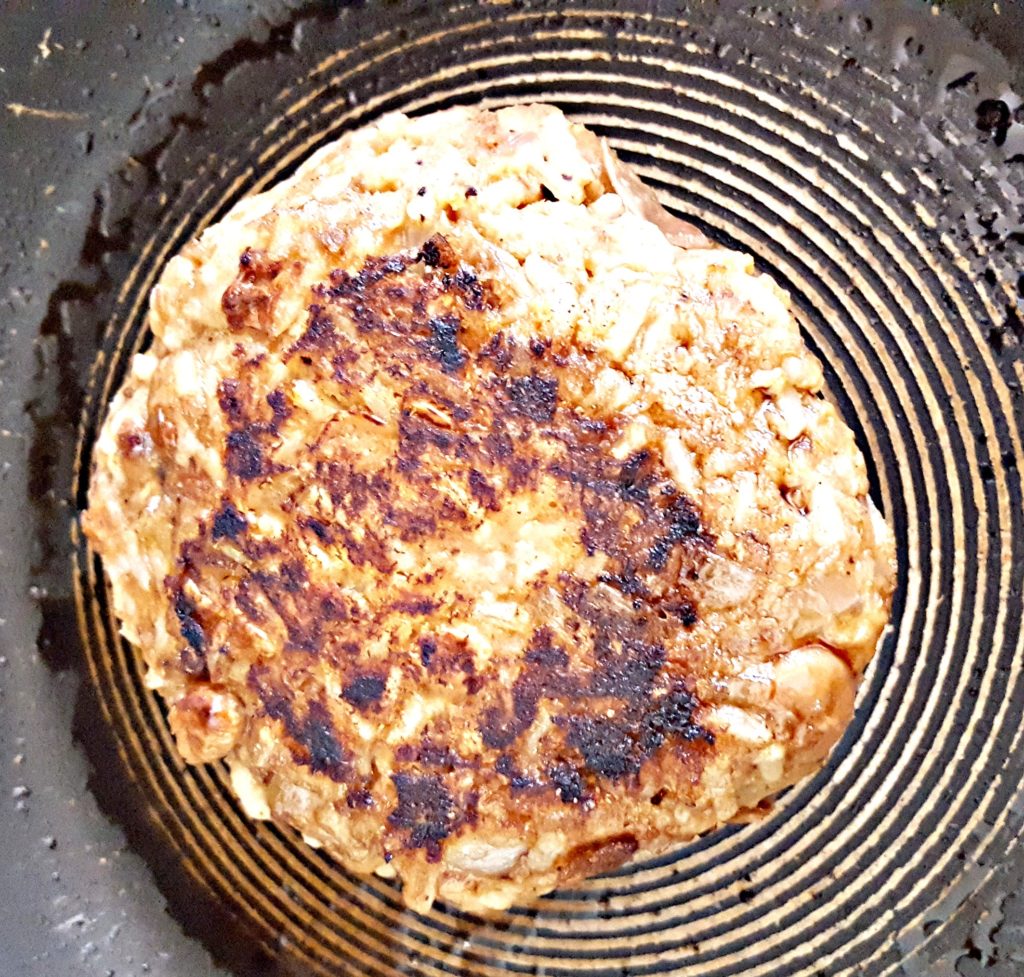 It held together surprisingly well being there was no eg in it. Here it is grilling in the pan.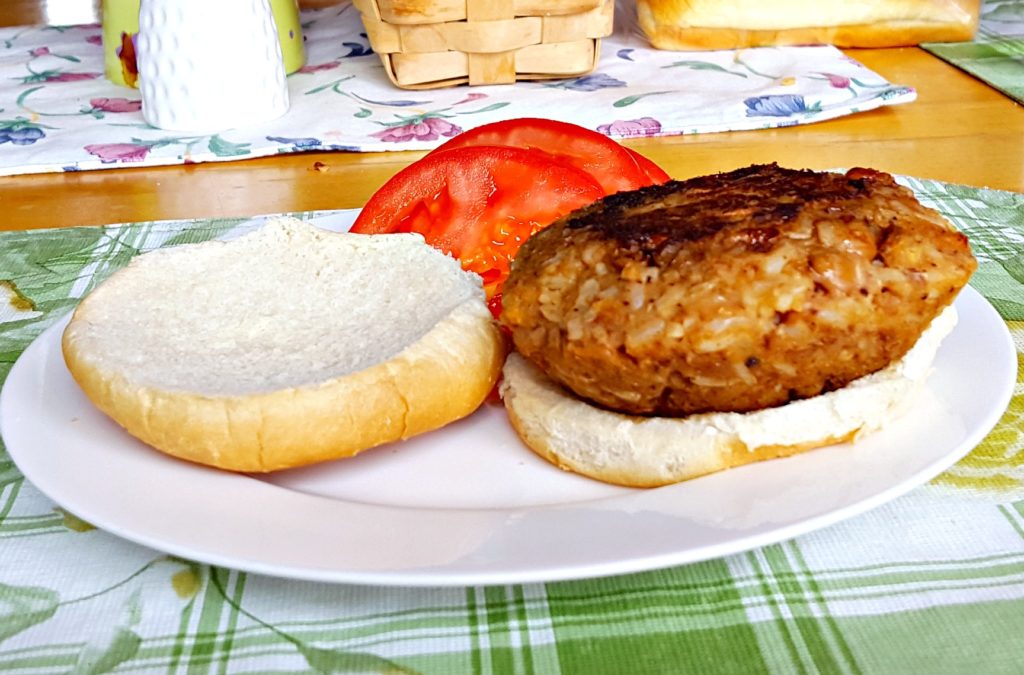 I think this looks pretty scrumptious for having no meat in it! And it tasted good too! It was different than a regular burger of course, but still tasty and much healthier.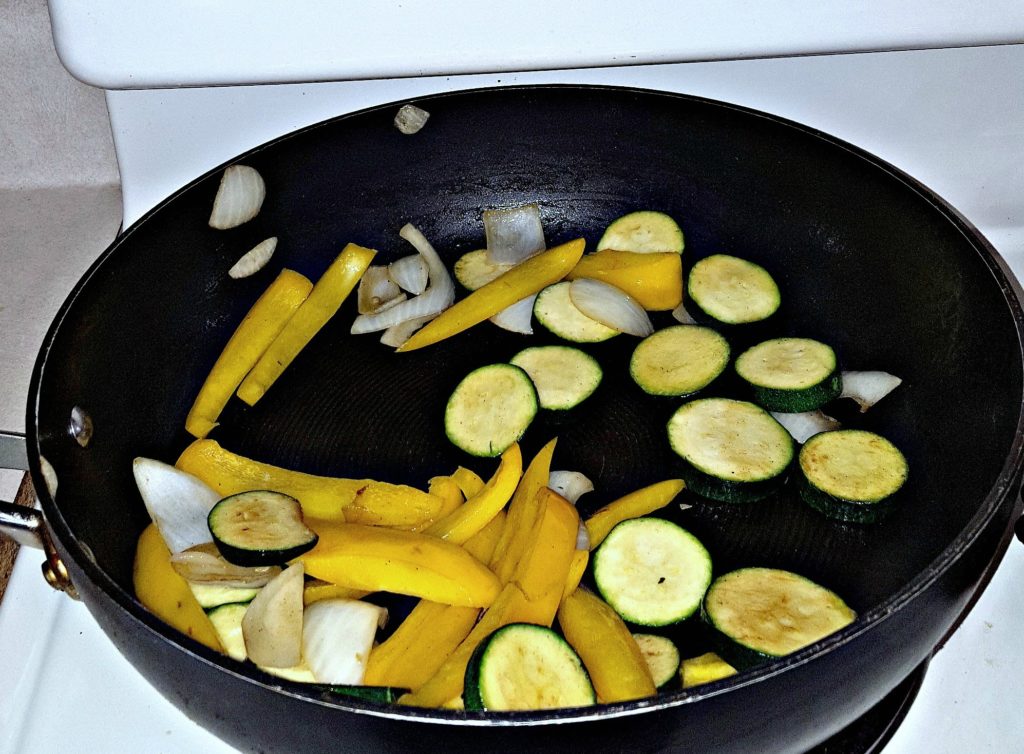 I made a Vegetable Crustless Quiche a few months ago and used extra virgin olive oil to sauté the vegetables. I like the flavor it gives them.
As you can see there are many health benefits of extra virgin olive oil. Do you use extra virgin olive oil in your food dishes?