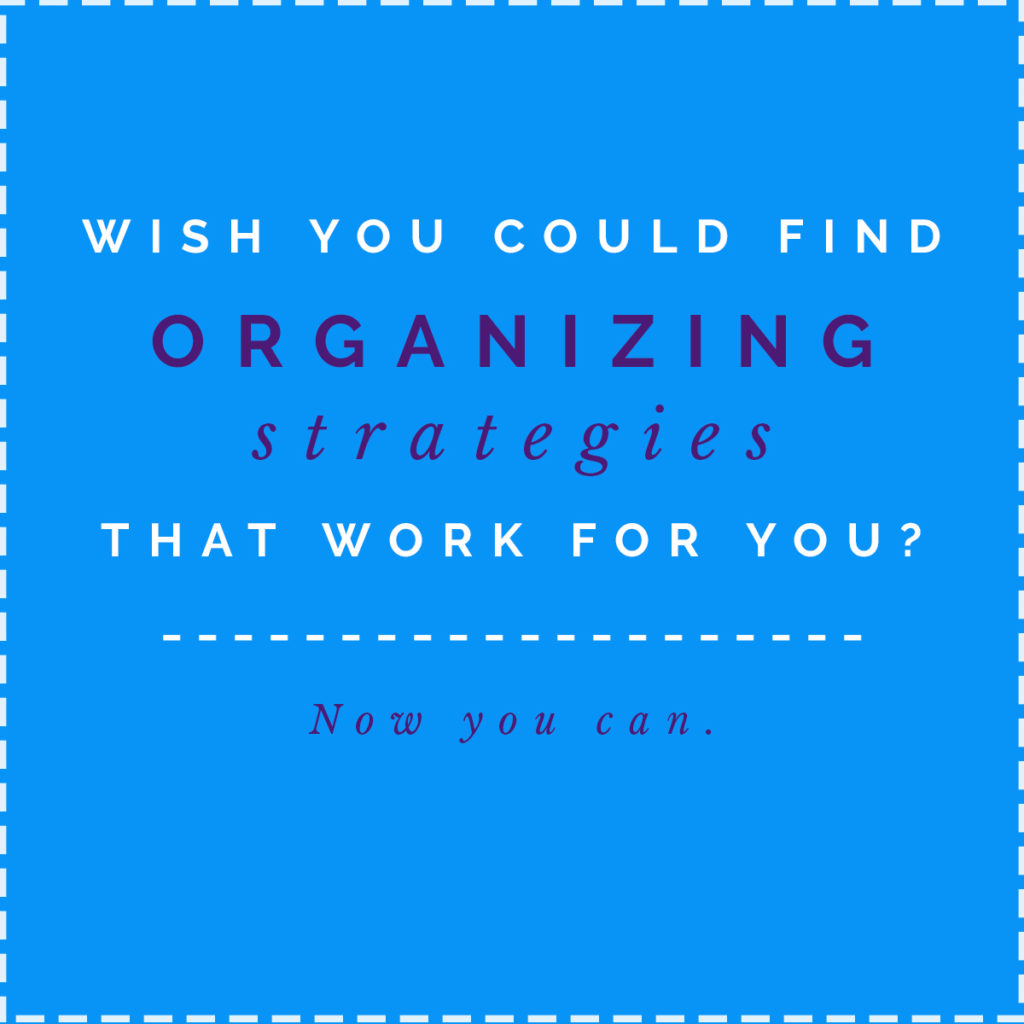 Are you tired of wasting precious time shuffling papers and looking for your missing shoe, or your vanishing purse? You dream of short-cuts to make your life more organized, but is it possible?
During the month of January most people like to make a fresh start. Some of you may have even made goals or resolutions. I prefer to make goals because I feel like I have more control over them. I use the smart goals method. One of my January goals is getting rid of clutter for good, so I can easily organize my home, making it easier to maintain.
Living with a chronic illness makes it difficult to maintain a home when energy is depleted quickly. Pain can also be a factor in keeping a clean house. It can have an effect on the rest of the family as well. Hopefully they're on board too with keeping a clean streamlined home. Getting rid of clutter makes it so much easier to find things. How many hours do you spend looking for things? When I can't find something I get frustrated and wear myself out, running up and down the stairs and all around the house. I knew there had to be a better way that wouldn't take up precious energy and time. It would also help getting out of the house easier.
I have good news and I can't wait to tell you about it! There is an ultimate bundle out which is perfect for helping you with your New Year's goal of getting rid of clutter for good. I am especially excited to tell you about the Energy Budget: Time Management for the Chronically Ill by Rachel Ramey. This is the first time I've heard of it and I can't wait to try the material.
This post contains affiliate links.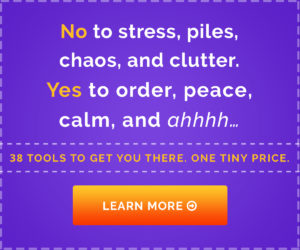 Here is a list of things you can look forward to when you purchase the Conquer Your clutter Super Bundle. Even one resource is worth the $29.97. Wouldn't it be great if you could get a handle on your clutter? Is one of your goals for the new year making things a bit easier? I'm ready for less stress in 2017! Will you join me in getting rid of clutter for good?
Cleaning & Chores
2017 Motivated Moms Chore Planner by Susan Cramer ($9.00)
30 Day Guide to a Clean and Organized Home  by Rachel Jones ($27.97)
Energy Budget: Time Management for the Chronically Ill (And Others With Long-Term Roadblocks) by Rachel Ramey ($78.00)
The Three Systems Every Family Needs by Saren Loosli ($24.00)
Decluttering
Chaos To Clutter-Free: 16 Realistic Steps To An Organized Home by Davonne Parks ($4.99)
Freed from Clutter: Declutter Course  by Becky Mansfield ($47.00)
Step-By-Step Decluttering: Your Guide To Less Stuff And An Uncluttered Home by Sarah Mueller ($15.00)
Family Organization    
30 Days To An Organized Life by Kimberlee Stokes ($9.00)
Home Management For The Homeschool Mom: Simplifying The Big Things So You Don't Miss The Little Things by Amy Roberts ($9.99)
Home Organizing DIY Assessment Workbook by Andi Willis ($7.00)
Organizing For School Success Kit by Saren Loosli ($27.00)
Organizing Life As Mom by Jessica Fisher ($12.00)
Sanity Savers For Christian Moms: Simple Solutions For A More Joy-filled Life! by Kristi Clover ($5.99)
Managing Your Time    
5 Days To A Better Morning by Crystal Paine ($2.99)
Mindspace: 10 Practices To Help You Let Go Of Mental Clutter And Make Room For More Joyful, Creative Living by Melissa Camara Wilkins ($9.99)
Never-Ending To-Do List: A One-Hour Solution for Busy Parents Who Want  Less Stress And More Fun by Kelly Holmes ($4.99)
Routine Cards by Rachel Norman ($6.00)
Spend Your Days: How to Control Time with Rocks, Bullets, Chisels, & a Boat by Tsh Oxenreider ($8.00)
Meal Planning
Meal Planning Made Easy by Kelly Smith ($7.95)
The Printable Recipe Binder Kit by Kalyn Brooke ($12.00)
The Ultimate Guide To Freezer Cooking by Crystal Barton ($10.00)
Organizing Paperwork & Digital Files
10 Steps To Organizing Photos & Memorabilia by Lisa Woodruff ($3.95)
2017 Budget Planner by Jessi Fearon ($19.97)
Evernote Essentials by Brett Kelly ($29.00)
Paperwork: Sorted! by Chrissy Halton ($12.39)
Spend Well Budgeting System: Printable Files To Help You Take Control Of Your Finances by Carrie Lindsey ($5.99)
The Sunday Basket: Weekly Paper Organizing & Planning by Lisa Woodruff ($7.95)
The Ultimate Unofficial Dropbox Guide by Jason Glaspey ($29.00)
Planners
2017 All Inclusive Binder by Mique Provost ($19.99)
2017 Christmas Planner by Mandi Ehman ($4.00)
2017 Homestead Management Printables by Quinn Veon ($8.99)
2017 Thanksgiving Planner by Mandi Ehman ($3.00)
Homekeeping Foundations Kit: The Perfect DIY Homekeeping Binder Kit by Clean Mama ($20.00)
Homeschool Mom Life Binder by Heather Bowen ($19.99)
How To Create Your Own Printables by Laura Smith ($49.00)
Printable Planner Stickers by Rachael Wynn ($28.46)
The Home Management Binder & Family Planner by Helena Alkhas ($47.00)
Wanderlist: Your Travel Planning Toolkit by Kimberly Tate ($12.99)