Crafts that I share with my readers have to be easy and inexpensive. I love beautiful things, but don't always have the energy or money to make them. I've  been infatuated with the Dollar Tree lately. That is where I got my inspiration to make this cookie sheet memo board. I knew The Dollar Tree sold cookie sheets. There's a great vlog that I have discovered recently called Do It On A Dime. Most of the things she posts are with items from The Dollar Tree. Mother's day is coming up and I wanted to make something that was pretty and useful for my mom.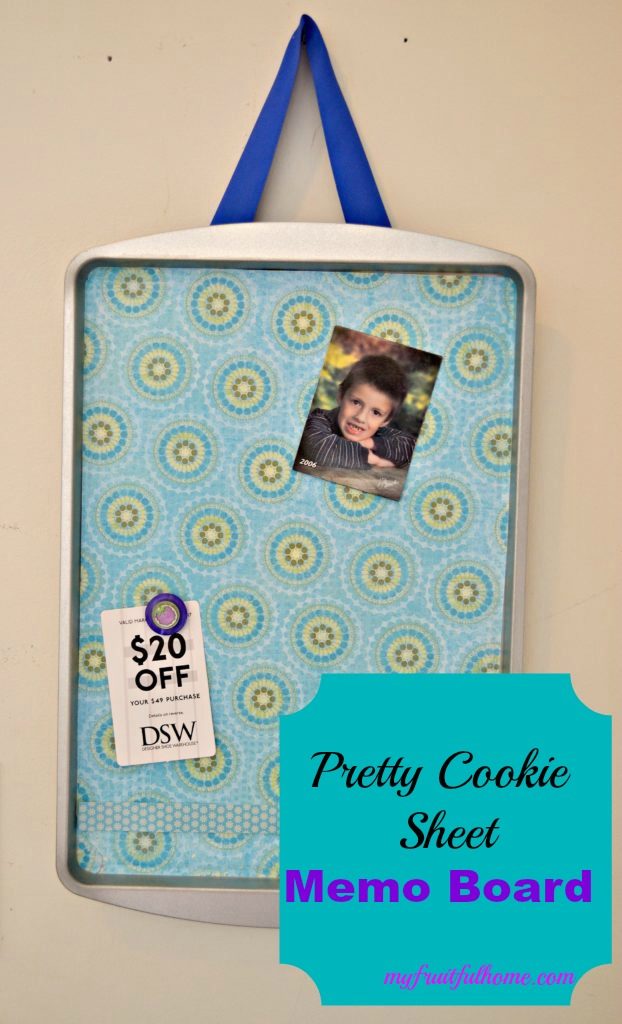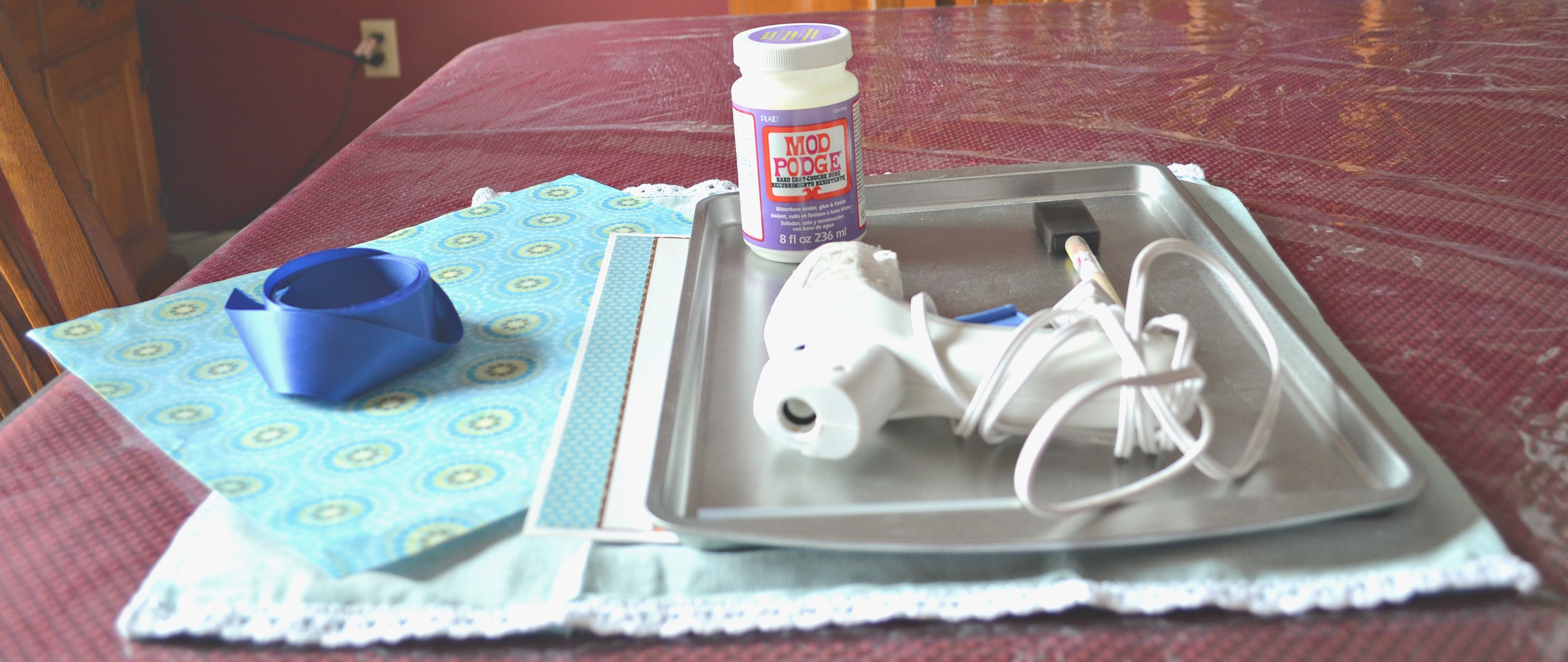 Here are the supplies you will need:
12×12 scrapbook paper
10 inch length of ribbon
9×11 cookie sheet
Glue gun and glue sticks
Modge Podge (I used glossy because that's what I had on hand.)
Foam paint brush
Stickers (optional)
Rounded paper punch or scissors                                                                                                                                                                                                         ,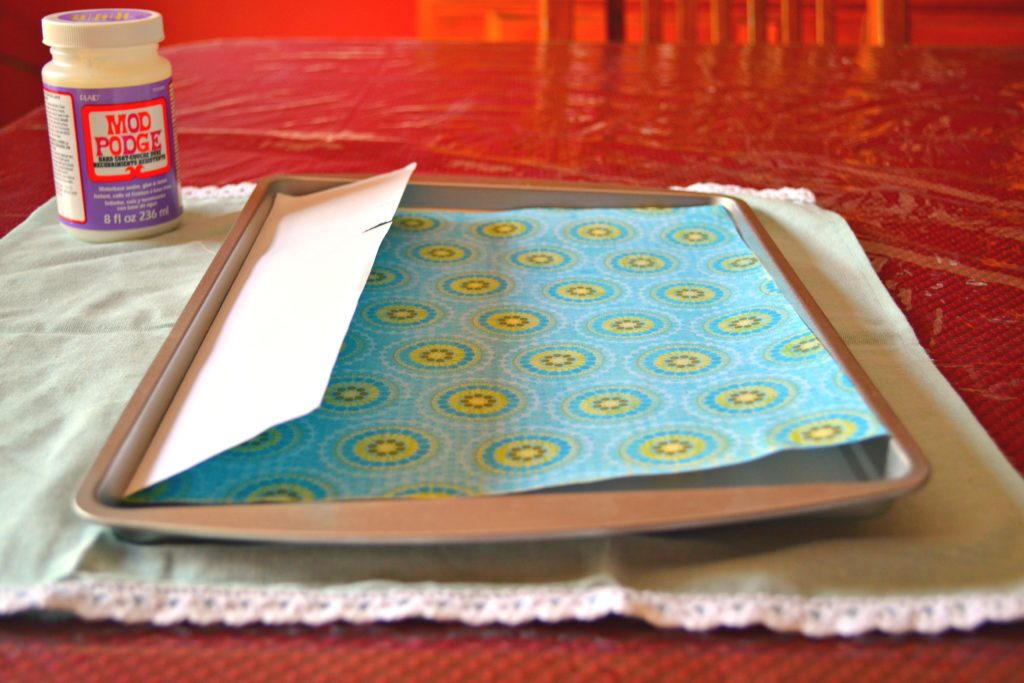 First, take the scrapbook paper and punch each corner with the paper punch or cut rounded corners with the scissors. Then  fold it to fit the cookie sheet. You will have a strip left over.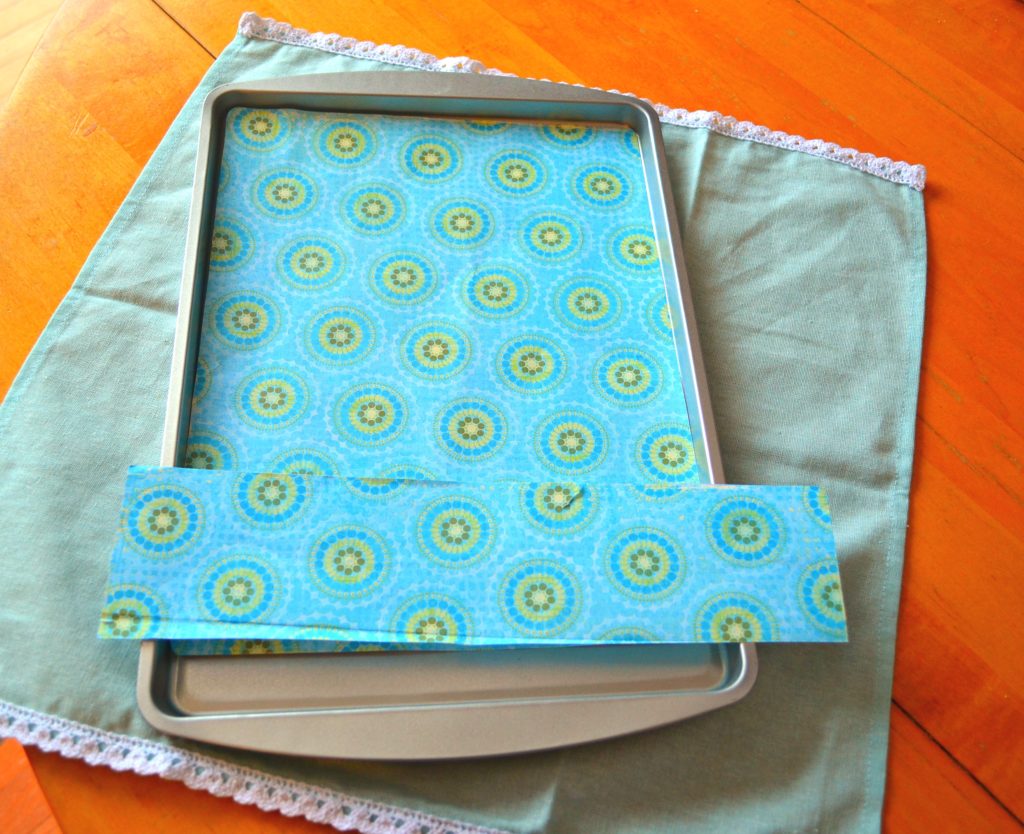 You can use the strip of paper to cover the exposed part. I happened to have a scrapbooking border sticker that matched perfectly. Take the foam brush and dip in the Modge Podge. Apply it to the back of the scrapbook paper and glue it down to the cookie sheet. Now take the strip of paper and adhere it to the exposed part of the cookie sheet. Once it's glued down securely you're going to put a few coats on top of the scrapbook paper. Put a good amount of the Modge Podge on your brush and start from top to bottom of the memo board making sure to smooth out the bubbles.  Let it dry a couple of hours and put on a second coat and let dry for at least 4 hours.
When it's completely dry turn over memo board. Put a dab of hot glue on one end of the ribbon. Very carefully (I use another object like the end of a pencil.) press it down to adhere it to the top of cookie sheet. Take the other end of the ribbon and do the same thing. Let dry for about 15 to 20 minutes.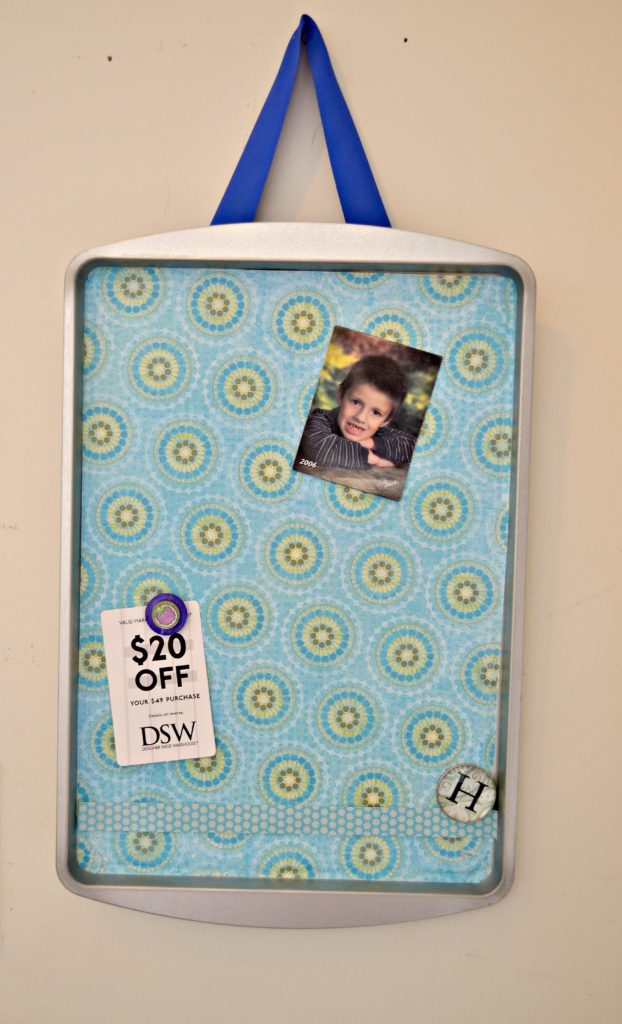 Now you're ready to hang it!
Have you ever repurposed a common item into something else?